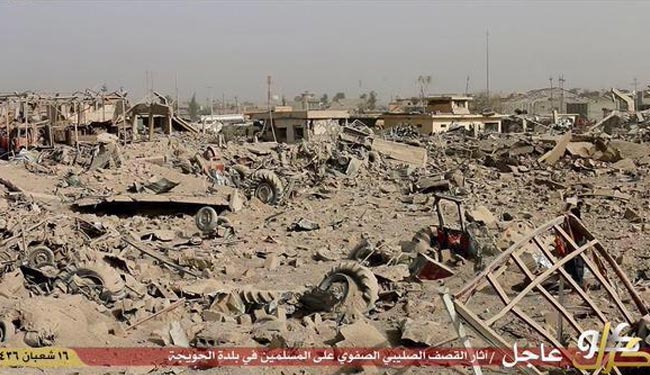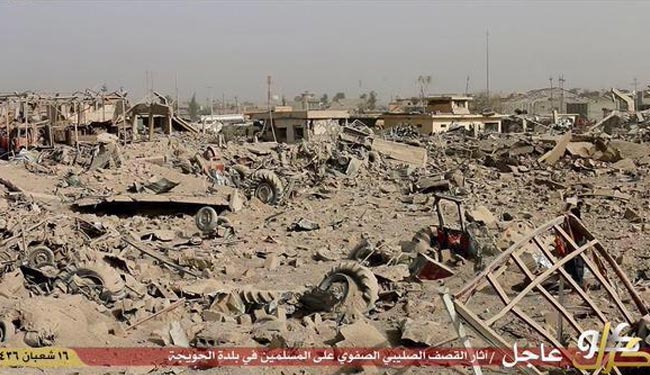 An air strike in the Iraqi town of Hawijah completely levelled one of the ISIS group's largest car bomb factories, causing heavy casualties and extensive destruction, officials said.
The blast caused by the strike and the destruction of explosive material was heard as far as Kirkuk, a city under Kurdish control that lies 55 kilometres away.
The facility, which included tanks, Humvees and large quantities of explosives, was "the biggest factory in Iraq and Syria", an Iraqi colonel said.
Mohammed Khalil al-Juburi, the deputy head of the Kirkuk province security committee, confirmed details of the attack.
Both said a large number of ISIS militants and civilians were killed and wounded in the strike on the edge of Hawijah but neither gave exact figures.
The coalition issued a statement listing its air strikes in Iraq and Syria over a period of 24 hours straddling Tuesday and Wednesday.
It mentions that a "VBIED (vehicle-born improvised explosive device) facility" was struck in the Hawijah area but does not provide any details.
Mobile phone photos obtained by AFP that were said to show the site of the explosion picture damage on a massive scale.
They show a huge field of debris — cinderblocks, metal roofing, the twisted remains of vehicles — that stretches as far as the eye can see.
ISIS has made vehicle bombs, in some cases huge trucks packed with explosives, a central feature of its military tactics.
Hawijah, located 225 kilometres north of Baghdad, is an ISIS stronghold that lies at the crossroads of several fronts in Iraq.
Iraqi government and allied forces have been involved in a vast operation aimed at cutting off supply lines between the provinces of ISIS' self-proclaimed caliphate.