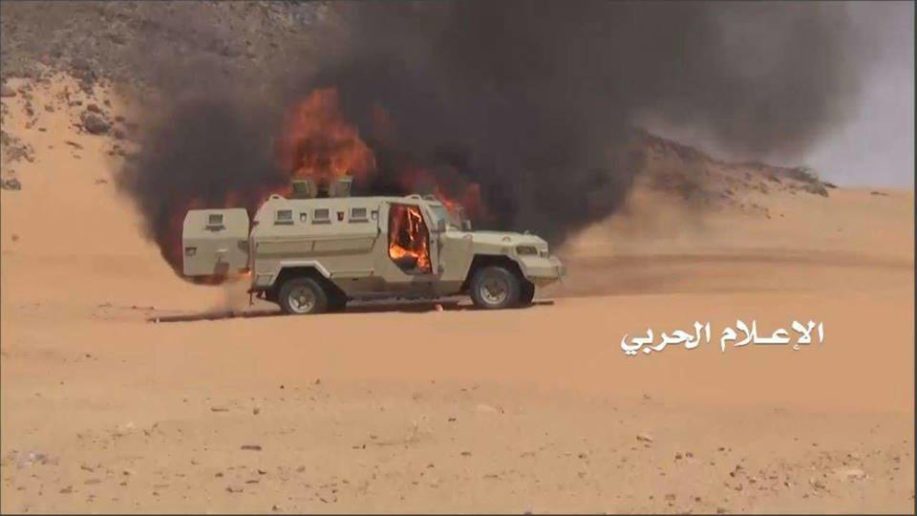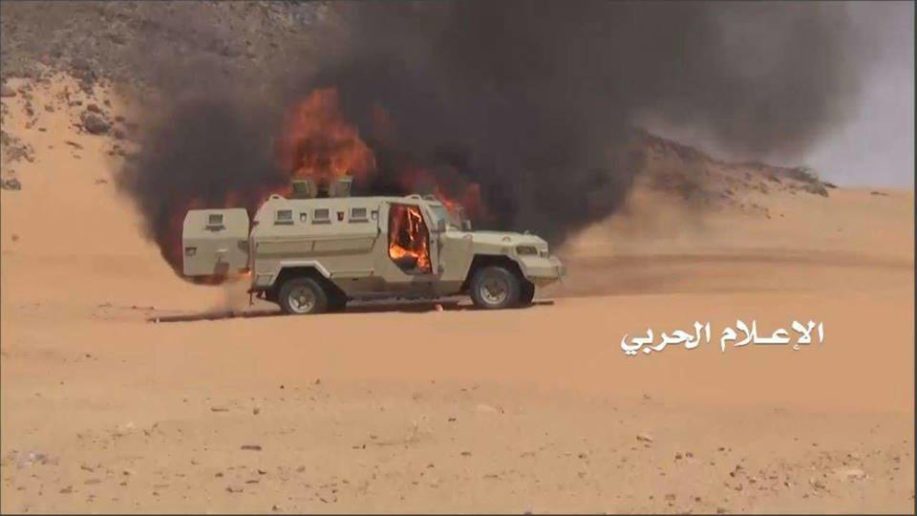 Earlier today, a convoy of Saudi Army troops and allied mercenaries launched a head-on assault on the Ulaib mountain chain in Najran province in a bid to expel Houthi belligerents from a series of high points that overlook much of southern Saudi Arabia.
However, the offensive backfired and proved fruitless after the Houthi-led Popular Committees and Republican Guard repelled the assault, not far from the Al-Khadra border crossing, and took out a couple vehicles and killing a number of Saudi-aligned troops.
According to a string a photos released by the official media wing of the Sanaa-based government, the Houthi combattants seized a few vehicles and forced the entire Saudi convoy to pull back:
In January 2015, the Houthis reinforced their takeover of Sanaa, surrounding the presidential palace and other key points. At the time, President Abdrabbuh Mansour Hadi and his cabinet ministers were put under house arrest.
The president escaped to the southern port city of Aden the following month. Ever since, two rival governments have fought over power. Exploiting the ongoing civil war, ISIS and Al-Qaeda then overran a number of rural areas.
Source:AMN