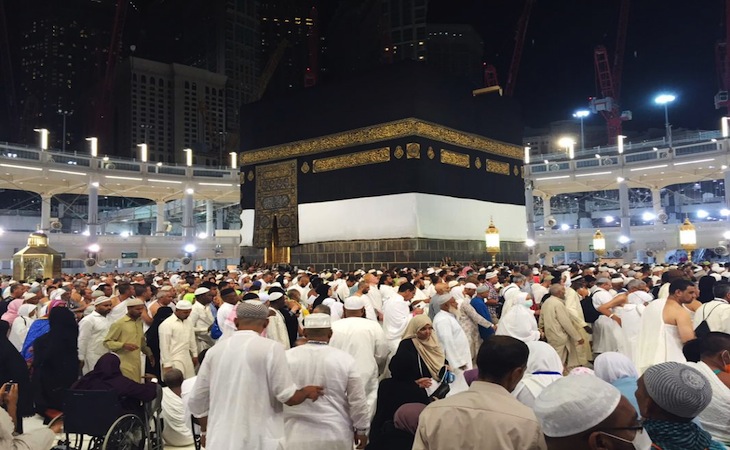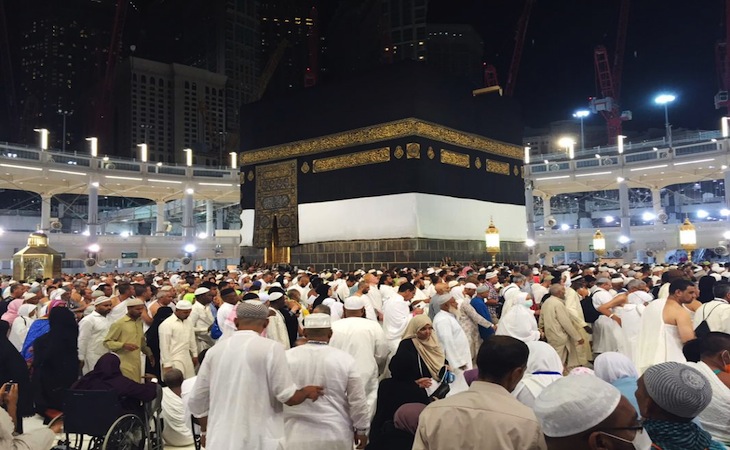 A sea of pilgrims moved Wednesday toward the holy Saudi site of Muzdalifah, where they gather pebbles for the last major rite of this year's hajj. Their symbolic stoning of the devil coincided with the Eid al-Adha feast of sacrifice which is marked by the world's more than 1.5 billion Muslims.
KaabaAround 2 million white-clad faithful spent a day of prayer Wednesday on a vast Saudi plain for the peak of the hajj pilgrimage.
Many of the faithful from around the globe had camped at Mount Arafat where they slept, exhausted from their journey, and prayed despite the searing temperatures.
Carrying colorful umbrellas, the pilgrims had walked from dawn in massive crowds toward the 300-meter-high slippery, rocky hill – also known as Mount Mercy – located on the plain.
Here they believe the Prophet Mohammad gave his last sermon 14 centuries ago after leading his followers on hajj.