Africa
Plan to Attack Sheikh Zakzaky's Convoy Exposed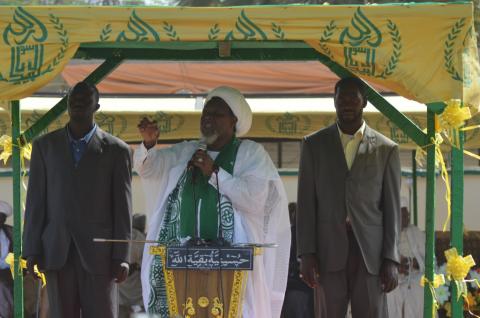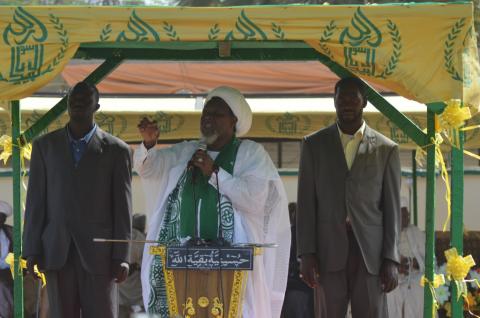 Following the assassination of one Albani in Zaria on 01/02/204, perpetrators of this heinous act were never without a further secret motive. A week after the episode, there was heavy security presence at Gyellesu, residence of Sheikh Zakzaky, Leader of the Islamic Movement in Nigeria. All entrances leading to the area where blocked, unwarranted search of people were conducted. When asked for the sudden siege, under anonymity, one of the security officer stationed said, they were just given orders without clear focus or mission. The obvious impression given by the security was that, they are protecting Sheikh Zakzaky from the possible onslaught from the Salafists of the late Albani, who they claim are pointing accusing finger at the Shi'ites for the brutal murder of their leader. When contacted, the Zaria Area Commandant said, he was not aware of any security threat to warrant security presence in the area, but he was awaiting directive on the issue. When the situation was exposed, the security silently left the area. Our investigation revealed that, the actual mission was to plant arms, so that they will use that as evidence to justify that the Shi'ites actually killed Albani.
Having failed in the ploy, they are now contemplating ambush as they did to Albani, to engage in a shoot-out on the convoy of Sheikh Zakzaky on his way or coming back from Hussainiyyah Baqiyyatullah today for Nahjul Balagha study session (or in any day opportunity may warrant). They want to stage a scene, to make it look like the Salafists in Zaria are taking revenge for the murder of their leader.
Like the past ploys, this one will also fail, for it is now a common knowledge among people that those who brew the flame of trouble in the society are neither Shi'ites nor Sunnis. Therefore, any attempt to link this dastardly episode to religious inclination is nothing but attempt to bring anarchy to actualize a selfish interest. People should therefore be aware.
It would be recalled that, the case of Danmaishiyya in Sokoto was an experiment carried out by the enemies in which they sponsored an opportunist to preach hatred against Shi'ites. Having concluded his assignment they killed him- they could not afford to leave behind the slightest evidence of their dirty work. They tried to blame it on the Shi'ites, to kill two birds with one stone. They are now at it again, with Allah on our side, their plan will come to naught.