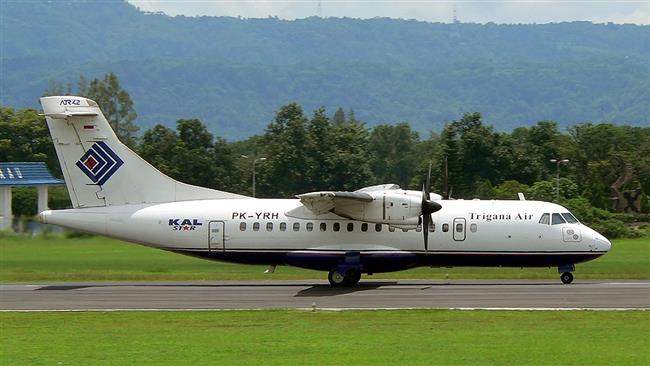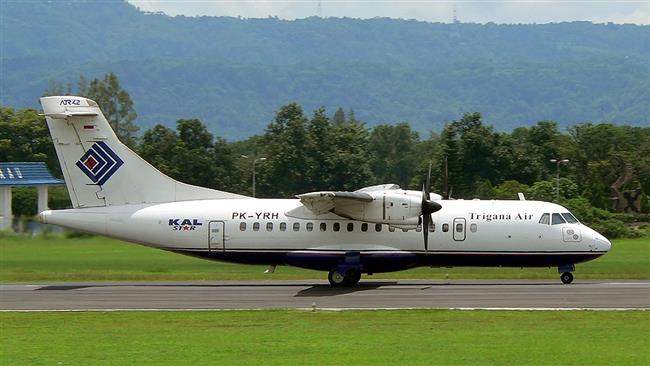 An Indonesian passenger plane carrying 54 people has gone missing after losing contact with air control in the country's eastern Papua region.
Officials said that the ATR 42-300 turboprop plane, which was operated by the Indonesian carrier Trigana Air, went missing on Sunday.
The aircraft had taken off from Jayapura, the capital of Papua Province, and was preparing to land in the mountainous Oksibil district, when it lost contact with air traffic control at about 3:00 p.m. local time (0600 GMT).
According to Trigana Air's service director of operations, Beni Sumaryanto, the aircraft contacted the Oksibil control tower just ten minutes before its scheduled landing and asked to descend. However, the plane never arrived.
The missing plane was carrying 44 adults, five children, and five crew members.
Search operations for the plane have been suspended until tomorrow due to bad weather.
Although the Indonesian Transport Ministry said it was not known what caused the plane to disappear during its estimated 45-minute flight, Sumaryanto says weather conditions in the area most likely played a role.
Meanwhile, some reports cite villagers in the Papua region as having reported a crash. Authorities say, however, that a potential crash cannot be confirmed until search operations resume tomorrow.
Last week, a Cessna propeller plane operated by the Indonesian company Komala Air crashed in Papua's Yahukimo district, leaving one person dead and five others seriously injured. The crash was said to have been caused by bad weather.
Indonesia has had a patchy aviation safety record in recent months.
Last December, an AirAsia plane traveling from the Indonesian city of Surabaya to Singapore crashed in the Java Sea during bad weather, claiming the lives of all 162 people on board.