Iraq
Planned anti-corruption demo in Baghdad illegal: Military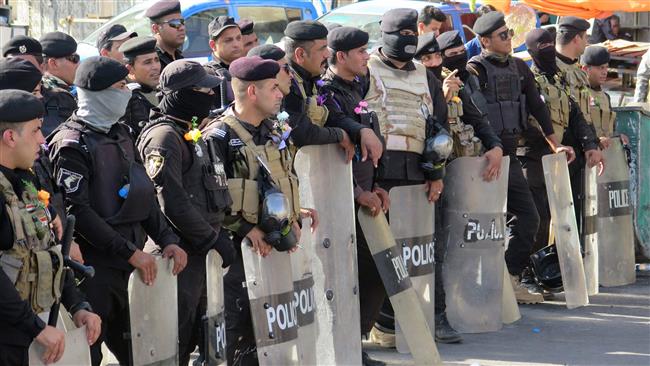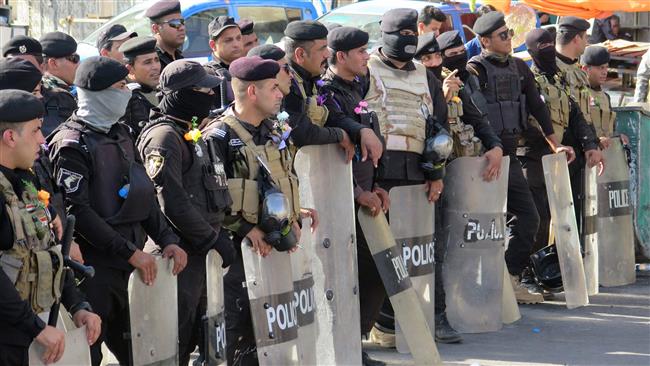 The Iraqi military says a planned demonstration in Baghdad is "illegal," calling on public not to participate in the rally that is to be held in protest at the deteriorating security situation and corruption in the country.
A Thursday statement by the media center affiliated with Iraq's Joint Operations Command warned that security forces would regard those carrying arms as terrorists and said the protest rally should be banned.
Shia cleric Muqtada al-Sadr has called on its supporters to take to the streets across the country after Friday prayers. The protesters in Baghdad are scheduled to converge on Tahrir Square in the central part of the capital.
Sadr has refused to heed calls by authorities to cancel the mass anti-corruption protest in Baghdad, which has witnessed a dramatic rise in terror attacks over the past weeks.
Large numbers of Sadr's supporters from different provinces are reportedly on their way to Baghdad to take part in the Friday demonstration.
However, the cleric, who leads the political party Sadr Movement, has called for the protest rallies to be peaceful and said all participants must cooperate with security guards.
Reports coming out of the Iraqi capital indicate security forces have blocked a number of bridges and main roads in the embattled city.
Ibrahim al-Jaberi, the head of the Sadr office in Baghdad, has said the Friday demonstration is "legal" as it will be held with a protest permit.
Earlier in the day, Iraqi Prime Minister Haider al-Abadi also attended a meeting with senior security commanders in Baghdad, during which he called for firm response to any armed protest.
In late April, hundreds of outraged protesters broke into the restricted Green Zone of the capital, Baghdad, to demand government reforms amid allegations of corruption.
The protests broke out after lawmakers failed to approve new ministers proposed earlier by the Iraqi prime minister in a number of consecutive parliamentary sessions.
The Friday rally comes amid a fresh wave of bomb attacks targeting various neighborhoods of Baghdad in recent weeks.
In a deadly attack on July 3, nearly 300 people lost their lives after a bomber detonated an explosives-rigged vehicle at a shopping district in the Iraqi capital's Karrada neighborhood. Daesh claimed responsibility for that assault.
The fresh wave of violence in Baghdad prompted Iraqi Prime Minister Haider al-Abadi to sack a number of high-ranking officials responsible for security in the capital.
The chaos on Iraq's political stage comes at a critical time when army forces, backed by volunteer fighters, are engaged in fierce clashes with Daesh terrorists on several fronts.