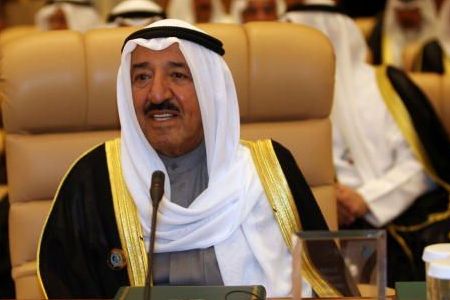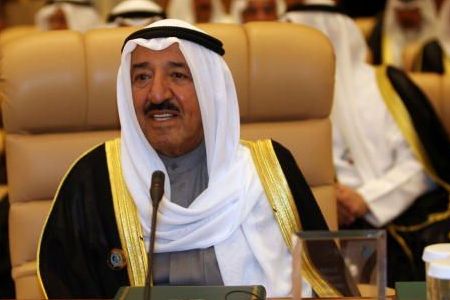 The emir of Kuwait says the diplomatic cables released by WikiLeaks website is a plot aimed at destroying relations between the Islamic states and will not affect Iran-Arab ties.
WikiLeaks website on Sunday released 250,000 classified US documents, some of which touch on issues ranging from US involvement in spying against the UN to the involvement of US embassies across the world in espionage activities.
Part of the documents also claimed that Saudi Arabia, Jordan, Egypt, Bahrain and the United Arab Emirates had exhorted the US to attack Iran in order to put an end to Iran's nuclear program.
"The relation between the Islamic Republic of Iran and other Arab states is so important," Sheikh Sabah Ahmed al-Sabah said in a meeting with Iran's Foreign Minister Manouchehr Mottaki in Kuwaiti City on Wednesday, stressing that plots have no effects on "brotherly ties" between Iran and Persian Gulf Arab states.
Sheikh Sabah and Mottaki also discussed the latest international developments and Iran-Kuwait ties.
Mottaki was in Kuwait to attend at the International Conference for Development of East Sudan.
Saudi Arabia has also dismissed as "baseless" the WikiLeaks documents claiming that some Arab states have frequently urged the US to attack Iran.
"The kingdom of Saudi Arabia rejects these claims in their entirety, and that this is not the first time such claims are made in the media," Saudi Arabian charge d'affaires to Tehran was quoted by Mehr news agency as saying on Tuesday.
The Saudi official said such claims are aimed at damaging the two countries' relations.
Iranian President Mahmoud Ahmadinejad has described the released documents as part of US "psychological warfare" against Iran.
"The US administration releases documents and makes a judgment based on them. They are mostly like a psychological warfare and lack legal basis," he told reporters on Monday.