Palestine
PM Haneyya: We are fighting for our freedom, independence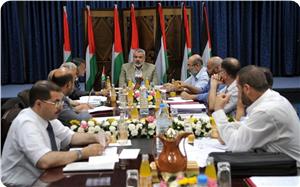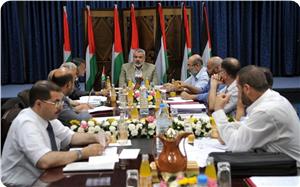 Palestinian Premier Ismail Haneyya said the government has assumed its responsibilities toward the results of the bad weather that hit Gaza, and stressed that the blockade will never weaken its ability to deal with the difficult circumstances and crises it faces.
Haneyya said during the opening of the weekly cabinet meeting on Tuesday that the fundamental problem lies in the continuation of the blockade, stressing that the occupation is the source of disasters and calamities.
"We are fighting for our freedom and the independence of our state, lifting the blockade is not enough for us. We will only be satisfied after achieving an independent state with Jerusalem as its capital, releasing our captives from the Israeli occupation jails and achieving the right of return," the Prime Minister said.
He explained that during the meeting, the ministers will discuss all the details to make the appropriate decisions for the next phase and to intensify contacts with Arab and Islamic countries, the Organization of Islamic Cooperation and the Arab League in order to lift the blockade.
The Hamas leader pointed out that his government had developed since the very first moment a plan to deal with the effects of the storm that hit the Strip, through the High Committee for Disaster Management chaired by the Minister of Works and Housing.