Palestine
PM Haneyya: We will not give up resistance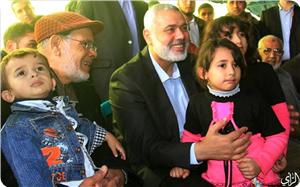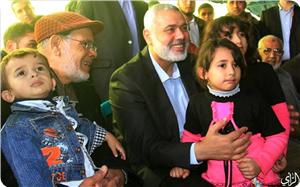 Premier Ismail Haneyya has asserted that the strategy of resistance against Israeli occupation would never be forsaken until end of occupation of the Palestinian lands.
Haneyya, who was extending condolences to family of the martyr Ibrahim Al-Ghoul in Rafah afternoon Monday, said that Ghoul was a hero who worked in silence for the defense of Palestinian land and for the liberation of Jerusalem.
Ghoul was killed while preparing an explosive device west of Rafah last Saturday while nine others were seriously wounded.
Haneyya stressed that no negotiations, agreements, or bargaining would make our people forsake their right to historical Palestine from the Mediterranean Sea to the Jordan River.