World News
Police arrest 11 in Brazil football riots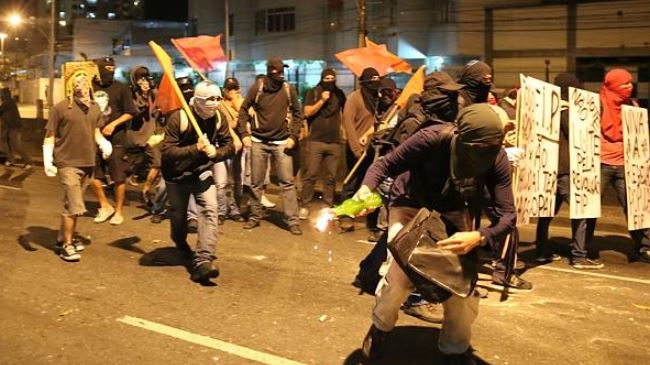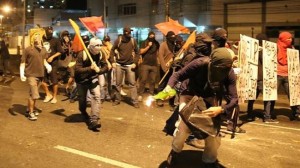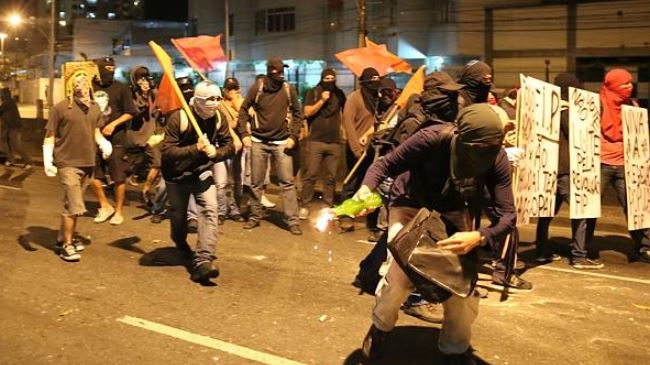 Brazilian riot police have fired rubber bullets to disperse anti-World Cup protesters in Curitiba, arresting 11 people.
On Monday, about 200 protesters gathered in the Brazilian city and marched towards a stadium hosting a Group F match.
Protesters stopped a bus carrying fans from reaching the stadium and set rubbish on fire.
Police broke up the rally but a small group of masked protesters returned to the city center and started to storm banks.
On June 14, Brazilian police arrested 18 people during protests against the 2014 World Cup soccer tournament across the country.
Also on June 14 Brazil's human rights minister, Ideli Salvatti, criticized the police for taking harsh measures against the demonstrators during anti-World Cup protests in Sao Paulo on June 12, the opening day of the tournament. Salvatti also urged the government to be more prepared to curb excessive violence and disproportionate response from both sides.
Brazil has seen almost daily protests over the multi-billion dollar costs of hosting the football tournament. Critics say the USD 11 billion being spent on the international sports event should be invested in better health, education services, transportation, and housing for Brazilians.
Rising inflation and a sluggish economy have reportedly tarnished the World Cup glow in Brazil, which is the biggest country with the largest economy in Latin America.