Africa
Police arrest 183 migrants on Nauru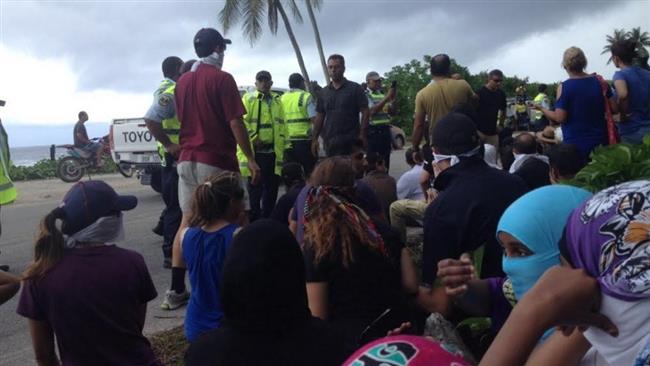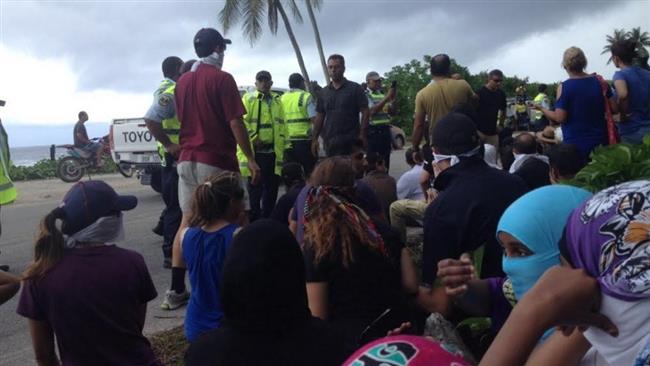 Police have detained at least 183 migrants, including several children, protesting deteriorating living conditions in Australian immigrant detention centers on the Pacific island of Nauru.
Reports say hundreds of refugees held a protest rally in Yaren district Wednesday to demand better living conditions at the detention centers. They also protested their treatment at the hands of locals on the island nation
The Nauruan police also used force against the migrants when they tried to walk towards the police station to protest the arrest of eight others earlier in the day.
Videos have emerged showing refugees being assaulted as they were protesting peacefully.
Sky News Australia also quoted Nauruan Justice Minister David Adeang as claiming on Thursday that
the migrants were detained for failing to adhere to peaceful protest guidelines.
"Police in Nauru took action and arrested them in the same way police in Sydney would if this happened in Pitt Street," he said.
Under its harsh anti-immigration policies, Australia currently keeps all asylum seekers arriving by boat in custody in offshore processing camps on islands such as Nauru and Manus.
The United Nations and rights groups have criticized such asylum policies, saying the practice is illegal and inhumane. Australia has also been under international pressure over living conditions at the centers and the mandatory detention of child migrants.