Iran
Middle East
Police Chief Rejects Fundraising for ISIL in Iran's Border Towns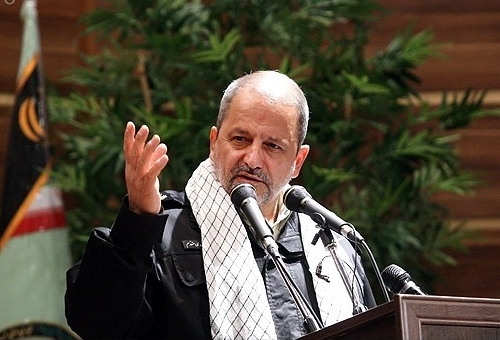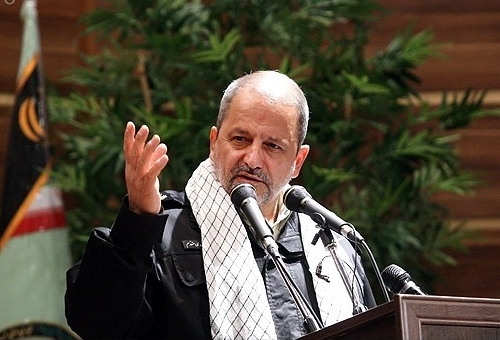 "We have not seen any fundraising for the ISIL in Iran's border cities," Brigadier General Ahmadi Moqaddam told reporters on the sidelines of a forum of deputy governors in Tehran on Monday.
He reiterated that the ISIL is not popular in Iran, and said, "We saw that after the ISIL attacked the Iraqi Kurds, people in our country's Kurdish-populated regions became very active to collect aid for Iraqi Kurds."
General Ahmadi Moqaddam, however, noted that very few people might have been deceived by the ISIL, "but they do not pose a threat to the country's security because the opposition wave against ISIL is very vast and strong".
The Iranian police commander said that the Takfiri terrorists have nothing to do with the Sunni Muslims, adding, "All Shiite and Sunni Ulemas (scholars) have disavowed the (terrorist) group."
He pointed to the rumors about the ISIL movements in Iran's border regions, and said, "The recent operations of the Iraqi army can be good news that the ISIL will stay away from Iran's borders, although we are not facing any ISIL force along the borders and they are not present there."
In relevant remarks on Saturday, Ahmadi Moqaddam reiterated Tehran's tight control over the country's borders, saying the armed forces were keeping a watchful eye on every suspicious move along the borderline.
"We don't have any problem at the borders; yet terrorists are always seeking to come to the borders to smuggle drugs and explosives. But today the Islamic Revolution Guards Corps (IRGC) and the Law Enforcement Police are making strenuous efforts in Saravan region (in the Southeastern Sistan and Balouchestan province) to further improve people's security," Ahmadi Moqaddam said in press conference in the Northeastern city of Mashhad.
Earlier today, Iranian Interior Minister Abdolreza Rahmani Fazli announced that the ISIL has sought to recruit Iranian through propaganda on the Internet and even contacted a number of people, but failed.
Rahmani Fazli told reporters that the country has detained a number of Afghan and Pakistani nationals on their way to join the ISIL.
Rahmani Fazli rejected media reports that the ISIL is recruiting forces in Iran, and said Iran is well aware of the terrorist group's plans for Iran and other regional countries.
"The group has extensive plans and based on our documents, they planned to make an aggression against our country and other countries, but Iran is so powerful that such a small group cannot make any aggression against it," he said.
"Of course, in certain cases, there have been some Afghans and Pakistanis who intended to pass through the Islamic Republic of Iran's borders (to join the ISIL), but we have prevented their entrance or transit through our borders and have made some arrests in this regard as well," he added.
Stressing the high preparedness and vigilance of the Iranian security forces and border residents against the threats of the terrorist grouplets, he said, "The Iranian security forces are in full control, while the terrorist group is being defeated on Iraq's soil."