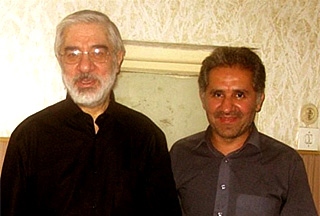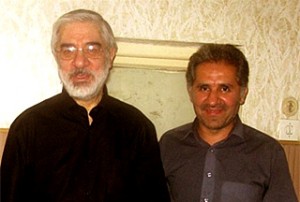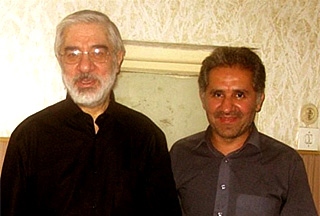 Iranian police have detained the owner of the car involved in the shooting of the nephew of former Iranian Prime Minister Mir-Hossein Mousavi.
"After thorough investigations, police have identified the owner of the car involved in the suspicious killing (of Mousavi's nephew)," an informed source told Fardanews website on Wednesday.
The source added that the car owner claimed that his black Nissan Patrol was stolen a few days before the incident and could not find it.
However, the car owner is currently in detention because he failed to report it missing. Police say he is one of the people suspected to be behind the killing.
Seyyed Ali Habibi Mousavi Khamene, the defeated presidential candidate's nephew, was killed during an anti-government protest in Tehran on Sunday.
On Tuesday, Tehran's police said the 42-year-old Mousavi's nephew was not involved in the Ashura unrests in Tehran and was the target of a drive-by shooting.
"Seyyed Ali Habibi Mousavi Khamene, without being present in the riots, was assassinated by assailants driving a vehicle in one of Tehran's side streets known as Shademan," a police statement read.
The Iranian police force has described Mousavi's nephew's death as "suspicious," saying that investigations into his "assassination" are underway.
The deaths came as anti-government protestors took to some central and downtown streets in Tehran on Sunday, chanting slogans against top Iranian government officials.
Iranian police forces used tear gas to disperse protestors.
Seven people were confirmed dead during the Sunday unrest.
Iran's Deputy Police Chief Ahmad-Reza Radan said earlier that the force under his command did not use violence against protesters, denying any involvement in the killings.