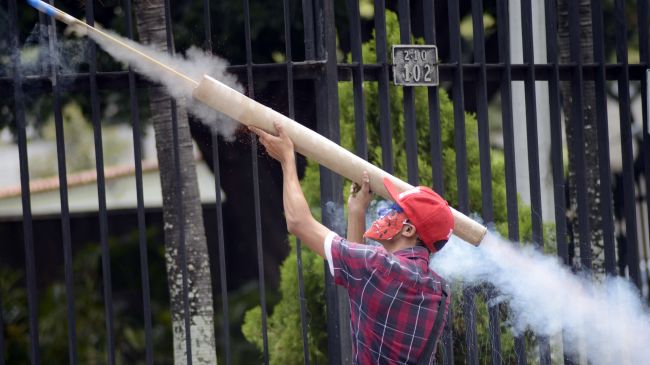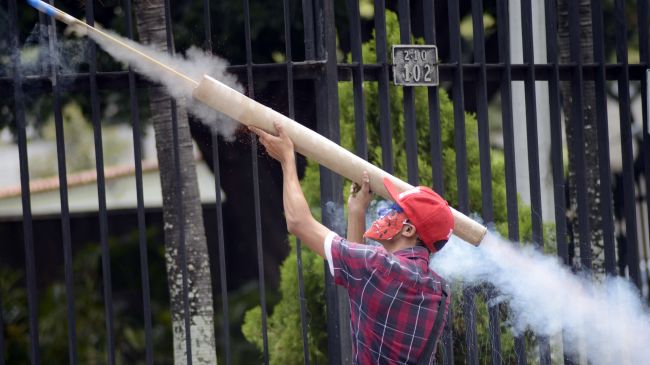 Venezuela's riot police forces have clashed with protesters following their attack against the Tourism Ministry building in the capital Caracas.
On Wednesday, the demonstrators gathered in the eastern part of the capital to demand the release of those detained during protests.
The protest turned violent after the protesters targeted the ministry, which prompted police intervention to put an end to the demonstration.
According to Manuel Quevedo, the commander of the National Guard regiment, 80 people were detained during the clashes.
"Fewer and fewer people are heeding protest calls," said one of the protesters.
Venezuela has been the scene of pro- and anti-government protests since February 4. The protests broke out in the western city of San Cristobal, where students took to the streets to criticize the country's crime rate and inflation. The rallies then spread to other cities, including the capital.
Last week, over 200 people were arrested during clashes with police at encampments of protesters in Caracas. Most of the detainees were freed later.
Caracas says the opposition seeks to launch a coup d'état against the government with the backing of the United States.