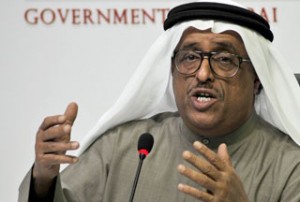 Dubai police say they have recovered the DNA of assassins, who killed a senior Hamas commander in January.
"We have DNA evidence … from the crime scene. The DNA of the criminals is there," police chief Dhahi Khalfan said on Friday on the Arab satellite television Al-Arabiya.
On January 20, the lifeless body of Mahmud al-Mabhouh was found in his hotel with Israel's intelligence service, Mossad, being widely deemed to be behind the hit, given the agency's record of overseas assassinations.
The case dipped into soaring controversy when the 11 people, initially identified by the Dubai police as suspected murderers of Mabhouh, were found to have been traveling on fake European passports.
The alleged identity theft drew sharp criticism against Tel Aviv and prompted Britain, France, Germany and Ireland to call in Israeli ambassadors for the use of such passports seemingly issued by these countries.
However, police authorities in Dubai, who have been adding to the list of suspected assassins, ruled out the ID theft scenario and insisted that the documents were not forged.
In the latest revelation, Khalfan said Friday that police had "categorical DNA proof on one of the assassins" and fingerprint evidence from several other suspects, providing "100 percent" proof of their identities.
Dubai police have so far published details of 26 suspects together with passport photographs.
Interpol issued Red Notices for 11 suspects, after Dubai released their names and passport details, while arrest warrants for the other 15 are expected to be circulated through the international police organization next week.