Iraq
Police thwart child bomber attack in Iraq's Kirkuk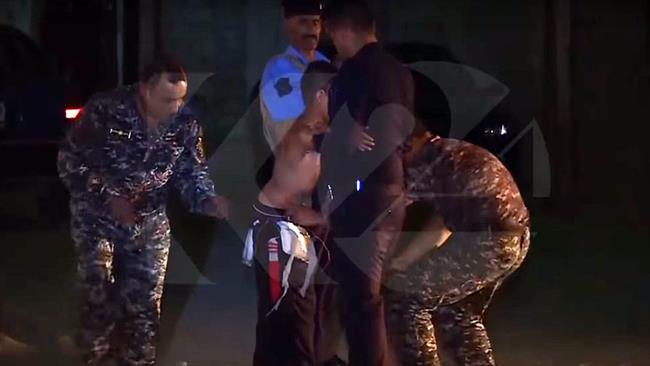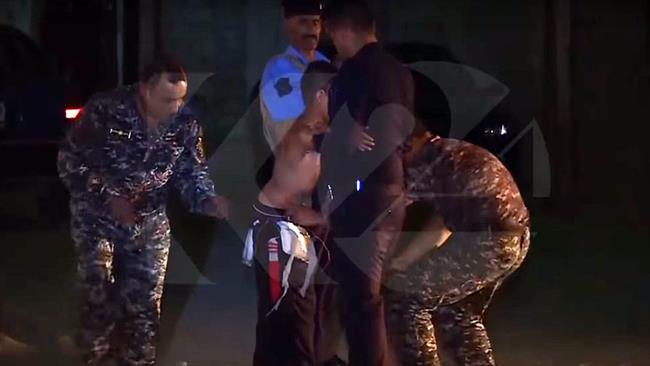 A Kurdish YouTube channel has released footage purportedly showing security forces neutralizing an explosive vest strapped to a young boy in the Iraqi city of Kirkuk.
In the footage which was captured and published by Kurdistan24 late on Sunday, two Kurdish police officers can be seen surrounding and restraining a child bomber while another defuses the explosives attached to his body.
After the bomb is successfully removed, the boy is arrested and taken away in a police car.
There is still no information on the child's planned target or who was behind the thwarted terrorist operation.
The incident comes on the same day as the city was hit by two other bombing incidents, one just a few steps away from a mosque.
Earlier on Saturday, a child bomber targeted a wedding in Turkey's Gaziantep, killing at least 51 people and injuring scores of others.
According to a report published by the Combating Terrorism Center early in the year, the Daesh Takfiri terrorist group is increasingly using children in its attacks, as its ranks are being thinned out by anti-terror campaigns.
"The data unambiguously suggests that the Daesh's mobilization of children and youth for military purposes is accelerating," said the report.
"The rate of operations involving one or more child or youth is likewise increasing; there were three times as many suicide operations involving children and youth in January 2016 as the previous January," added the report.
The northern and western parts of Iraq have been plagued by gruesome violence ever since Daesh terrorists mounted their offensive in June 2014. The militants have been committing vicious crimes against all ethnic and religious communities in Iraq, including Shias, Sunnis, Kurds and Christians.