World News
Police, World Cup protesters clash in Sao Paulo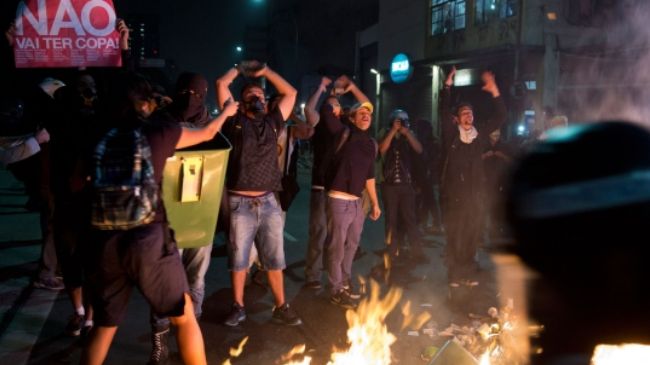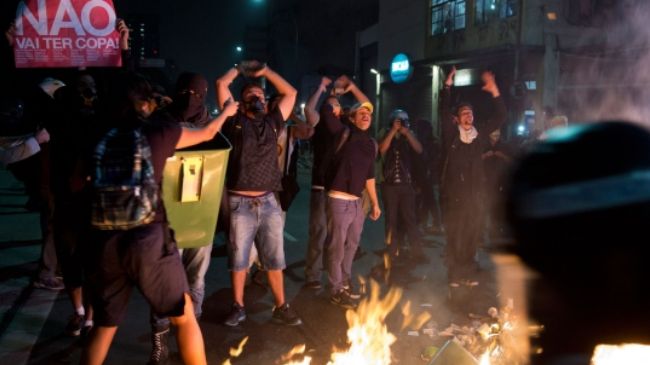 Police in the Brazilian largest city of Sao Paulo have clashed with protesters demonstrating over the high costs of the upcoming FIFA World Cup.
On Thursday, riot police fired tear gas and stun grenades to disperse thousands of demonstrators, who marched against the cost of hosting the sport event, starting on June 14.
Some protesters hurled stones while others burned tires and blocked roads. Seven people were reportedly arrested during the clashes.
The demonstrators say the USD 11 billion being spent on next month's football tournament should be invested in better health, education services, transportation, and housing for Brazilians.
Anti-World Cup protests also took place in many other cities, including in Rio de Janeiro and the capital city of Brasilia.
Hundreds of people marched in rush-hour traffic on a main thoroughfare in Rio, which will host the final match of the World Cup on July 13. Protesters in the city also clashed with police before beginning to disperse.
Meanwhile, teachers and civil servants, demanding an increase in their salaries, took to the streets across the country.
The demonstrations, which are the latest example of simmering social tensions in the run-up to the World Cup, were far smaller than protests during the Confederations Cup, which brought over a million people to the streets last year.
Brazil has been beleaguered by mass strikes and walkouts over the past few months as over 600,000 foreigners are about to travel to the South American country for the 2014 international soccer event.