Africa
Political dialogue in Tunisia set to begin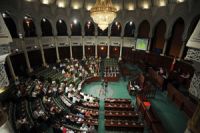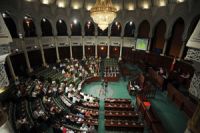 Tunisia's ruling party and opposition coalition have agreed to start three weeks of negotiations on a transition plan under which the government will resign and allow a caretaker administration of technocrats and new elections.
Tunisia's influential General Labor Union — known by its French acronym UGTT — which has been mediating between the Islamic Ennahda party and the National Salvation Front, made the announcement on Thursday.
The UGTT said: "The national dialogue meeting will take place next Saturday at the Palais des Congres" in Tunis.
The Islamic party said Ennahda leader Rachid Ghannouchi met with UGTT Secretary General Houcine Abassi on Thursday and both men agreed on the date.
Last month, Ennahda and the National Salvation Front agreed to begin talks on the transition plan.
The ruling party announced on September 20 that it had accepted the roadmap proposed by the mediators to end the North African country's political stalemate that started after the assassination of an opposition politician in July.