Lebanon
Middle East
Political uncertainty over Lebanese government formation persists: Top Hezbollah official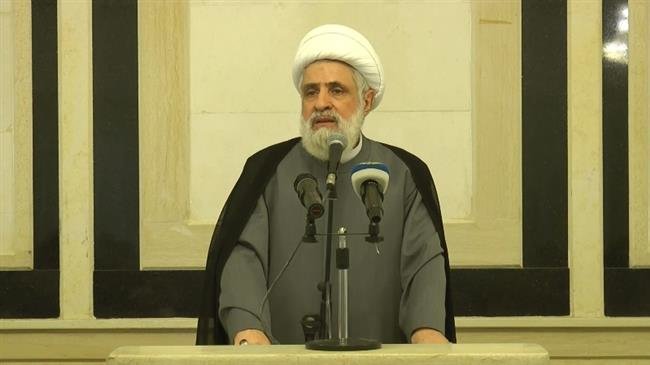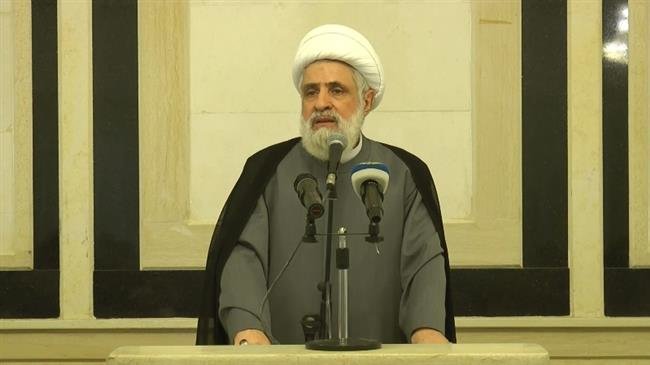 A senior member of Lebanon's Hezbollah resistance movement has expressed uncertainty about the quick formation of a unity government in the Arab country, saying that he is neither optimistic nor pessimistic on the matter.
"Given the available data, there is no longer a possibility of speaking either optimistically or pessimistically about the government formation process," Hezbollah's Deputy Secretary General Sheikh Naim Qassem said during a memorial ceremony in the southern Lebanese city of Bint Jbeil on Sunday.
He added, "As long as there is a certain mechanism for government formation on one hand, and a veto on the other that stops the process … then we don't know whether the government will be formed in near or distant future."
"Government formation is a public demand for people and a fundamental necessity… Economic issues can only be addressed once there is a government. We hope to break the deadlock and get the desired result," the high-ranking Hezbollah official pointed out.
Lebanon's oldest newspaper an-Nahar has expressed its protest at the country's ongoing political crisis with a blank edition.
The remarks came in the wake of strong opposition from President Michel Aoun, the Free Patriotic Movement (FPM) led by Foreign Minister Gebran Bassil as well as Hezbollah that a candidate from the Lebanese Forces political party should be in charge of the justice ministry.
Lebanon's first parliamentary vote in nine years was held on May 6, with over 500 candidates vying for seats. Turnout was 49.2 percent, according to officials.
According to official results, Hezbollah and its political allies secured over half the seats.
Hezbollah as well as groups and individuals affiliated to it won at least 67 seats in Lebanon's parliament, according to the results cited by politicians and campaigns and reported in Lebanese media.
Hezbollah's allies include the Amal Movement led by Berri and the Christian Free Patriotic Movement founded by Aoun.
The Lebanese Hezbollah resistance movement has cast doubt over quick formation of a new unity government in the country.
The parliamentary seats are split evenly — 64 for Christians and 64 for Muslims, including Druze, with the two halves further divided among 11 religious groups.
Prime Minister-designate Saad al-Hariri has called on political parties to "show modesty" in their demands regarding the new government, emphasizing that he is not responsible for the serious delay.
"They are blaming me for the delay whereas each party is clinging to its stances and demands," he told reporters on August 7 ahead of a meeting for the Future Movement parliamentary bloc.
"Everyone must display modesty and sacrifice for the sake of the country," Hariri said.
Political rivalry led to years of governmental paralysis in Lebanon, and the country did not produce a state budget from 2005 until last year.
The International Monetary Fund has said that Lebanon must urgently address its fiscal policy in order to sustain its high levels of public debt.