Egypt
Saudi Arabia
Politician Calls Zionist Puppet Saudi Arabia "Enemy of Egyptian Revolution"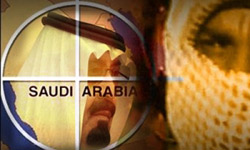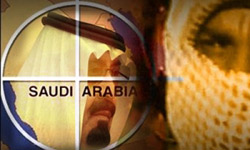 A prominent Egyptian political figure lashed out at Riyadh for its hostile policies towards Egypt and the country's revolution, and criticized the country's new president for his visit to Saudi Arabia.
According to a report by the website of the Egyptian Elbalad TV network, former Spokesman of Egyptian Ikhwan al-Muslimun (Muslim Brotherhood) Party Kamal al-Halbawi strongly criticized Egyptian President Mohammad Mursi for his visit to Saudi Arabia which, he said, took place irrespective of Riyadh's policies and steadfast opposition to the recent revolutions in the region.
Mursi visited Saudi Arabia on July 12 in his first official visit abroad.
Halbawi further pointed to Saudi Arabia's participation in the suppression of popular uprisings in the region, and said, "The Saudis have always been living under such rulers that consider the Earth and everything on it as their own assets and they dispatch forces and tanks to confront protesters and kill them in different squares."
Halbawi said Egypt should not have any relations with such an aggressive state, although he assured that Saudi Arabia's aggressions against the regional uprisings would never leave any impact on the regional revolutions.
Since February 2011, Saudi protesters have held demonstrations on an almost regular basis in Eastern Provinces, mainly in the Qatif region and the town of Awamiyah, calling for the release of all political prisoners, freedom of expression and assembly, and an end to widespread discrimination.
However, the demonstrations have turned into protests against the Al Saud regime, especially since November 2011, when Saudi security forces killed five protesters and injured many others.
Meantime, a prominent Bahraini opposition figure said last week that Saudi forces are still in the tiny Persian Gulf island and play an active role in the suppression of Bahraini protesters.
The leader of Bahrain's Al Wefaq National Islamic Society Sheikh Ali Salman announced that Brutal Saudi forces wear Bahraini police uniforms in their crackdown on anti-regime protesters in Bahrain.
He added that the Peninsula Shield Force uses Bahraini police uniform when cracking down on anti-government protesters.
Anti-government protesters have been holding peaceful demonstrations across Bahrain since mid-February 2011, calling for an end to the Al Khalifa dynasty's over-40-year rule.
Violence against the defenseless people escalated after a Saudi-led conglomerate of police, security and military forces from the Persian Gulf Cooperation Council (PGCC) member states – Saudi Arabia, Kuwait, the United Arab Emirates, Oman and Qatar – were dispatched to the tiny Persian Gulf kingdom on March 13, 2011, to help Manama crack down on peaceful protestors.