Iran
Poll Results Suggest High Public Turnout in Upcoming Elections in Iran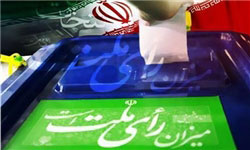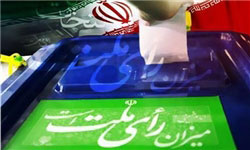 Results of a recent opinion poll conducted in Iran suggested that around 70% of eligible voters will cast a vote in the country's presidential election on June 14.
The results of the survey conducted on Ordibehesht 28 (May 18) by Fars Polling Center showed that almost 70 % of eligible voters in Iran have decided to participate in the presidential election.
The survey, conducted on 164,000 people in 31 provincial capitals, 70 towns and 140 villages throughout Iran, found that 69.9% of respondents have decided to cast a vote on June 14.
13.7% said that they will not participate in the election and the remaining 16.7% said they have not made a decision yet.
According to the poll results, people in Iran's Eastern province of South Khorassan and Southeastern province of Kerman will have maximum and minimum participation, respectively.
The 11th round of the presidential election and the 4th round of Islamic City and Village Councils election will be held in Iran on June 14.
On May 16, Spokesman of Iran's Guardian Council (GC) Abbas Ali Kadkhodayee announced that the council has extended the deadline for vetting the presidential hopefuls for five more days.
"The Guardian Council will have until May 21 to announce the final list of the approved candidates," Kadkhodayee said.
Under Iran's Election Law, the Guardian Council, the body responsible for vetting hopefuls, is required to announce the list of approved hopefuls within five days after the end of registration. This period can be extended for another five days if necessary.
After the vetting process is complete, the 12-member supervisory body will release the final list of candidates to the Interior Ministry, which will then publicize it.
The registration for Iran's 11th presidential election ended on May 11, with some 686 individuals having signed up for the vote.
The president of Iran is elected for a four-year term in a national election.