Europe
Polls open in Austria's presidential runoff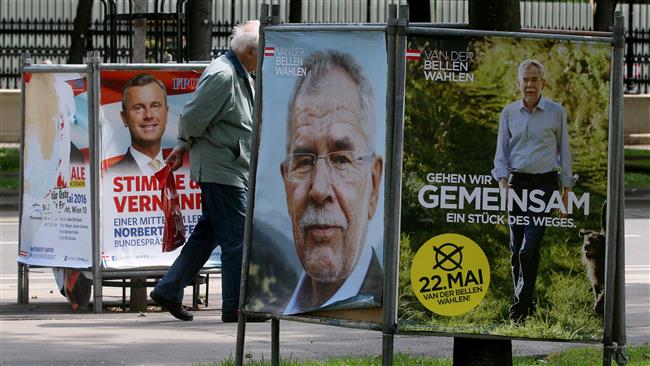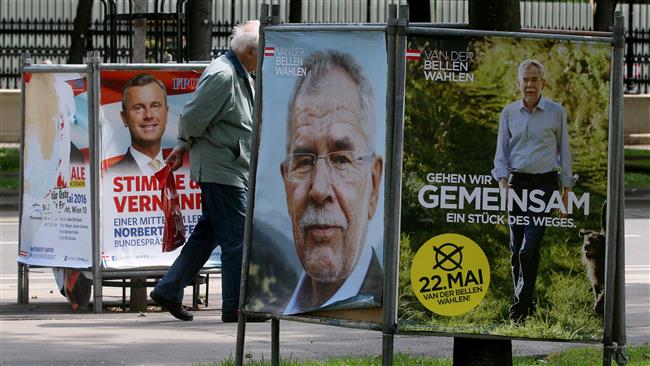 People in Austria have started casting their ballots in a presidential run-off elections that could propel the European Union (EU)'s first far-right leader to power.
Polling stations opened at 07:00 a.m. local (0500 GMT) on Sunday and will close at 05:00 p.m. local time (1500 GMT), with some 6.4 million citizens eligible to take part in the voting.
Far-right Freedom Party (FPOe) candidate Norbert Hofer is vying for the presidency with Green Party-backed economics professor Alexander Van der Bellen in Sunday's polls.
In the first round of the elections in April, 45-year-old Hofer won an unexpected victory, securing 35 percent of the vote compared to the 21 percent gained by 72-year-old Van der Bellen. It represented the FPOe's best result ever at federal level since 1945.
Hofer has announced that he would not swear in a female minister who wore a hijab. He has also threatened to seize upon never-before-used presidential powers to dismiss prospective Austrian cabinets that fail to take a tougher stance on refugees or boost the economy.
The president traditionally plays a largely ceremonial role in Austria, but he enjoys the power to fire the cabinet.
On the contrary, Van der Bellen, who has revealed himself to be a "child of refugees," has accused his opponent of having an authoritarian view of the president's powers.
"We are facing a fundamental decision between an open, Europe-friendly, Europe-conscious Austria which we can be proud of, and something else about which I don't want to talk too much," Van der Bellen said on Friday.
The outcome of the polls would be important for the European Union, which is struggling with an unprecedented influx of refugees who are fleeing conflict-ridden zones in Africa and the Middle East, particularly Syria.
Many blame major European powers for the unprecedented exodus, saying their policies have led to a surge in terrorism and war in the violence-hit regions, forcing more people out of their homes.
Austria took in 90,000 asylum seekers last year, over 1 percent of its population.