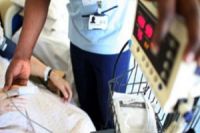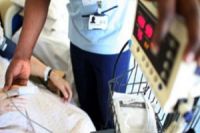 A new study shows at least 1,000 patients at Britain's National Health Service (NHS) die each month from kidney failure exacerbated by severe dehydration and poor care.
According to Press TV, the study, carried out by kidney disease experts and Insight Health Economics, revealed on Tuesday that acute kidney injury (AKI) causes between 15,000 and 40,000 excess deaths every year while they could be avoided if staff ensure the sick are hydrated.
The study also found that found that AKI is five times more prevalent in English hospitals than previously thought.
Professor Donal O'Donoghue from Salford Royal NHS Foundation Trust, "We know that at least a thousand people a month are dying in hospital from AKI due to poor care."
He also said that good basic care, including elementary checks by doctors and nurses, could save these lives and save millions of pounds for the NHS.