Europe
Pope Francis vows solutions to priestly celibacy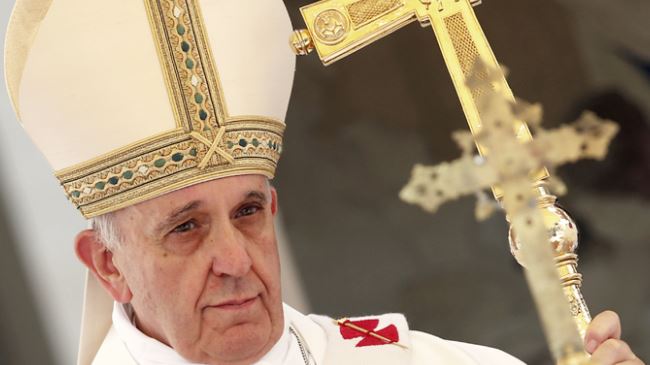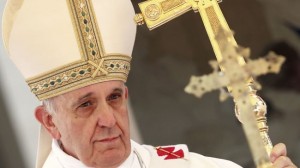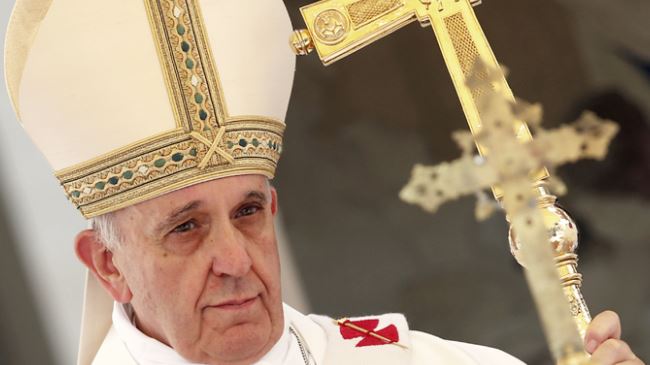 Pope Francis has promised solutions to the controversial issue of priestly celibacy in the Catholic Church.
In an interview with Italian daily La Repubblica on Sunday, the pope raised the possibility that the Catholic Church could eventually lift the interdiction on married priests.
The head of the Vatican Church said the tradition in some Eastern Churches under the Vatican tutelage shows that clerics do not necessarily face a ban on marriage.
"This needs time but there are solutions and I will find them," Francis said, without giving further details.
The Pontiff also condemned child sex abuse as "leprosy" within the religious body.
Pope Francis added the estimates show the level of pedophilia in the church is at 2 percent, which includes priests, and even bishops and cardinals.
Francis has come under increasing fire for perceived inaction on the part of the Vatican in addressing the problem. Earlier in April, he issued an unprecedented apology for the child sexual abuse scandals that have rocked the Catholic Church.
The Vatican has been rocked by major inquiries into claims of abuse in Ireland, the United States, Belgium, Holland, Switzerland and several other countries.
Back in May, the United Nations Committee against Torture accused the church of ducking responsibility in the case of sexual abuse by priests. The committee also blasted the Vatican's practice of transferring abusing clergymen from parish to parish in a bid to cover up their crimes.
More than 3,400 abuse cases had been handled over the past decade by Catholic Church authorities, Vatican officials revealed this week.