Iraq
Popular Forces' Commander Blasts US-Led Coalition for Embarrassing Performance in Fallujah Operation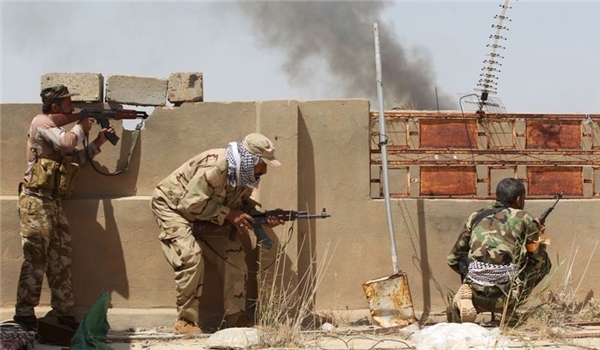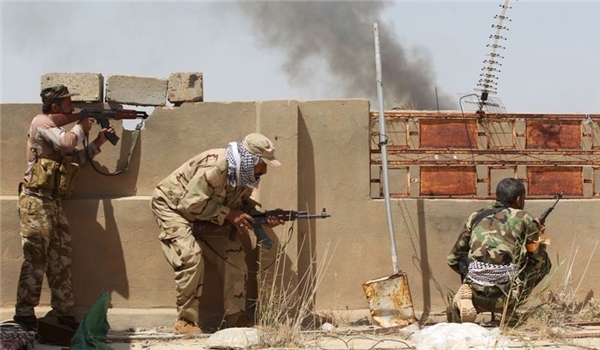 A senior commander of Iraqi popular forces rapped the US-led coalition for its passive presence in Fallujah liberation operation.
"The international coalition does not have an active partnership in these operations and the Iraqi air force is the biggest actor in this war," Mohammad al-Hatab told FNA on Sunday.
He, meantime, said that despite the US-led coalition's procrastinated assistance to the Iraqi army, the operation to free Fallujah is advancing well based on the plan and timeline.
Hatab also said that the Iraqi popular forces have now taken control of the routes used by the civilians who escape from the ISIL's hands, supplying them with humanitarian aid.
The Iraqi army and popular forces on Saturday took control of more districts near Fallujah in the province of Anbar from ISIL militants, getting ready to enter the key town.
Iraqi army troops and volunteer forces are ready to start the new phase of the military operation against the ISIL to take back the key town from the Takfiri terrorists.
According to Iraqi Federal Police Forces Commander Lieutenant General Raed Shaker Jawdat, the security forces have so far managed to evacuate 760 people, mostly women and children, from the Northern outskirts of the embattled city of Fallujah and moved them to a safe place away from the battlefield.
On Friday, the Iraqi military said that it had managed to evacuate 65 families, mostly women and children, from the eastern outskirts of the city.
ISIL Takfiri terrorists, who took control of Fallujah in early 2014, have prevented people from leaving the city.
Meanwhile, the Iraqi government have deployed at least 20,000 troops to fight against the terrorists in the ISIL-held city of Fallujah.
Iraqi forces on Monday began a military campaign to retake the ISIL stronghold of Fallujah and made considerable advances against Takfiri terrorists in recent days.