Iraq
Popular Forces Not to Allow Americans to Seize Control over Iraq's Borders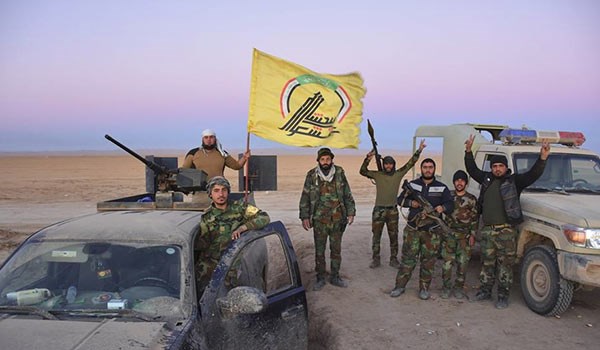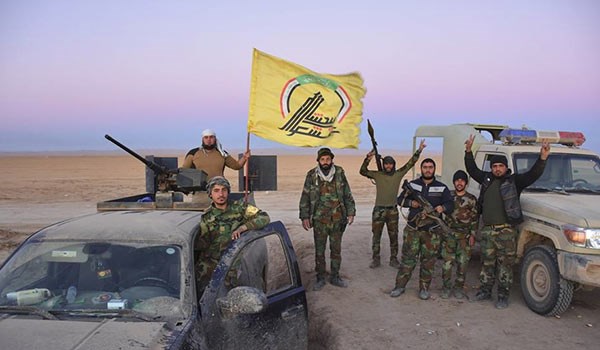 Secretary General of Iraq's Badr Organization Hadi al-Ameri announced that Hashd al-Shaabi (Iraq's Popular Mobilization Forces) will not allow the US army to take control over even one single inch of Iraq's borders with Syria.
Al-Ameri said in an interview with the Arabic-language al-Mayadeen TV network that Hashd al-Shaabi will soon kick off cleansing operation in border regions with Syria, adding that the Iraqi forces will soon gain full control over the country's borders.
"Hashd al-Shaabi forces will chase ISIL terrorists wherever they are but they do not enter Syrian territories without Damascus' permit," al-Ameri underscored.
"Iraq's security will not be materialized without restoring sustainable security to Syria and vice versa," he pointed out.
"We will free Iraq's territories and borders regardless of Washington's intention. We do not allow the US or any other country to interfere in our internal affairs," al-Ameri said, adding that "we have informed the Americans about our firm will in this regard".
Earlier reports said that Commander of the Quds Force of the Islamic Revolution Guards Corps (IRGC) Major General Qassem Soleimani was pictured with Hashd Al-Shaabi in Northwestern Iraq on Monday.
The AMN reported that the prominent Iranian general was advising the high command of the Popular Mobilization Units during their important operation along the Syrian border-crossing.
With the capture of ISIL's last crossing in Nineveh province, the Popular Mobilization Units will now turn their attention South towards the Takfiri terrorist group's final stronghold on the Syrian border.
On Monday, al-Ameri announced that his forces deployed at the country's borders with Syria, adding that the popular forces would soon launch an anti-ISIL cleansing operation along the border.
Al-Ameri said that Hashd al-Shaabi fighters opened their way to Iraq's border with Syria, adding that the forces deployed in the border village of Um Jaris.
"We are now in this region (Um Jaris) that is a border-crossing with Syria," al-Ameri said, adding, "Cleansing operation at Iraq's border with Syria from Um Jaris up to the town of al-Qa'em will be kicked off tomorrow."