Syria
Popular Forces Ready to Back Syrian Army in Northwestern Aleppo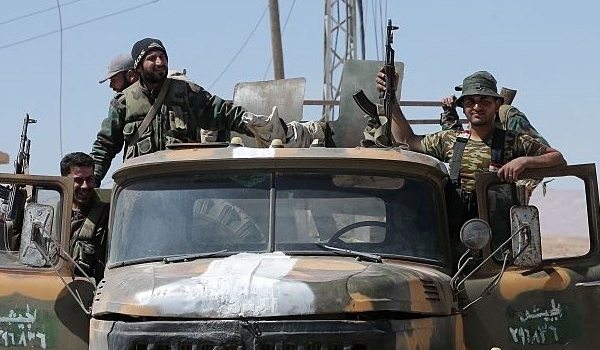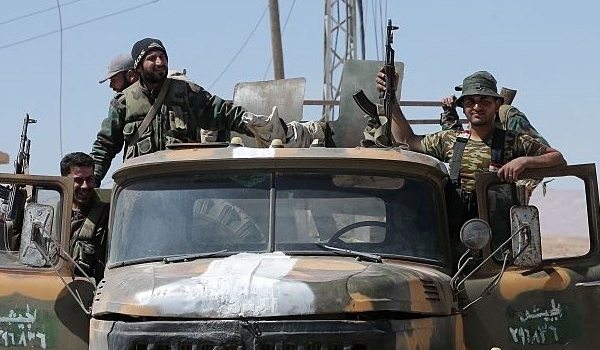 Media sources reported that young people in the Kurdish-populated town of Afrin have announced readiness to support the Syrian Army troops and border guards to protect the region against any threat.
The Arabic-language desk of RT reported that popular forces in the town of Afrin are under military training in order to assist the army soldiers and border guards to reinvigorate security to the region.
RT further added that an aid convoy of the Russian forces has been sent to the refugee camp in the town of Afrin under th eprotection adn back up of the Syrian forces.
In the meantime, Sky news quoted Kurdish sources that the Russian forces have entered Afrin to halt Turkish military tensions, adding that the Syrian flag was hoisted over one of the military buildings after the liberation of the village of Mar'anaz in Afrin region.
On Thursday, the Syria's Foreign and Expatriates Ministry condemned in the strongest of terms the blatant aggression carried out by Turkey on Syrian territory in late April, when Turkish warplanes shelled positions in Northern Syria, claiming the lives of scores of innocent Syrian civilians.
The Ministry said that Syria affirmed that this aggression violated international law, the UN Charter, and the principle of good neighborly relations, warning against tampering with Syria's sovereignty and territorial integrity and trespassing against its people, SANA reported.
The ministry added that Syria called on the international community and the UN to condemn this aggression and the policies of the 'Turkish regime' that support terrorism.
The Turkish army attacked the Kurdish-populated areas in Syria's Northern region of Afrin with fighter jets and artillery fire. The Turkey's attacks focused on Ferfirak village in Rajou area of Afrin region.