Europe
Popularity rating of French President Hollande falls: Poll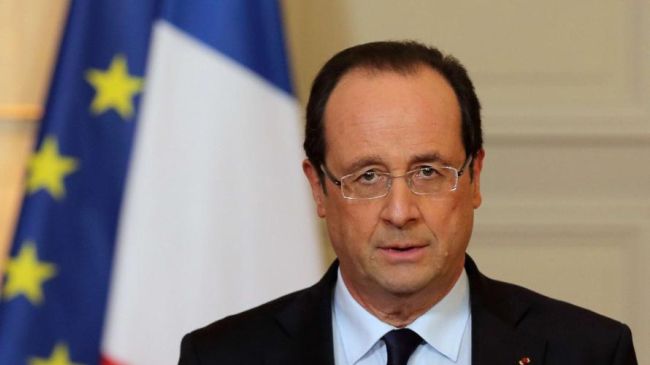 French President Francois Hollande's popularity rating has dropped to 26 percent, according to a new opinion poll.
The pollster Ifop recently conducted the survey, and the results were published by French newspaper Journal du Dimanche on Sunday.
The study was based on telephone interviews of 1,865 French people aged 18 or over between June 14 and June 22.
The June figure was a three-point drop from the registered rating of 29 percent in May.
The poll also revealed that 73 percent of the French were dissatisfied with President Hollande.
Hollande's low popularity rating is worse than almost all previous French presidents at the same time in their terms.
The Socialist government has been struggling with a worsened economy as France fell back into recession on May 15, after its gross domestic product dropped 0.2 percent in the first quarter of 2013.
French national statistics agency (INSEE) forecasted on June 20 that the country's economy is to contract by 0.1 percent this year.
The country has also been hit with a record high number of 3.26 million jobseekers in April, despite campaign promises by Hollande to curb the rise in unemployment by the end of 2013.