Europe
'Populism won't solve EU challenges'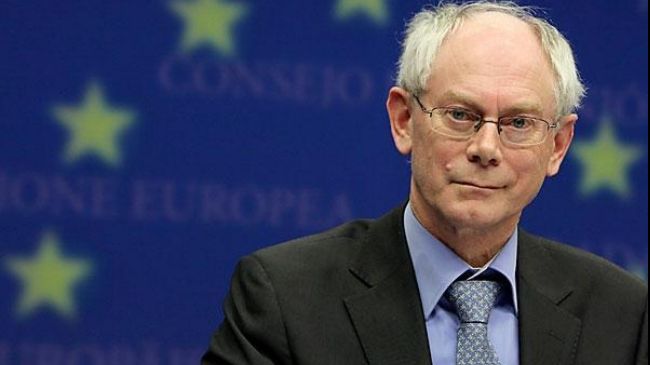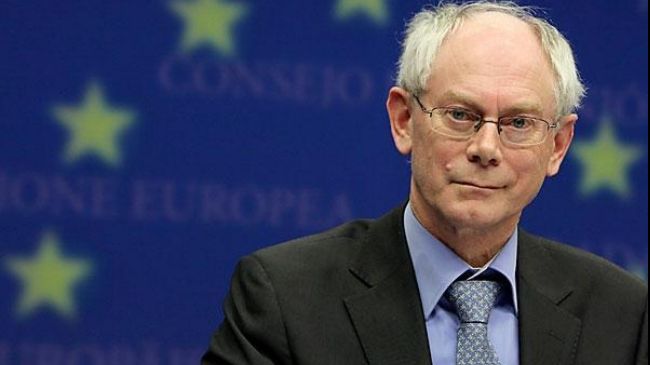 The president of the European Council says 'populism and nationalism' will not provide answers to the challenges the European Union faces, urging the member states to do more for asylum seekers and immigrants.
Herman Van Rompuy said in an address on the anniversary of the 1989 fall of the Berlin Wall in Berlin on Saturday, "Populism and nationalism cannot provide answers to the challenges of our times."
He also stated that blaming immigrants from other EU countries is not the solution to current financial crisis and that member states should put economic growth and job creation on top of the agenda.
Rompuy said the increasing negative attitude towards minorities should be changed and "catchwords like 'benefit tourism' and 'social dumping'" should not be used against Romanians and Bulgarians, who come to other EU countries for employment.
The head of the European Council defended the 28-nation bloc's policy of freedom of movement and said there is still "too little mobility" among the EU member states.
He also urged the EU members to maintain freedom of movement as a "sign of civilization."
Rompuy referred to high rates of unemployment in the EU, but said more than two million jobs are available, which the EU citizens can take up.
There are only 300,000 asylum applications in the EU per year, of which a third are recognized, said the European Council president, adding that three-quarters of these applications goes to only five countries, namely Germany, Britain, France, Sweden, and Belgium.