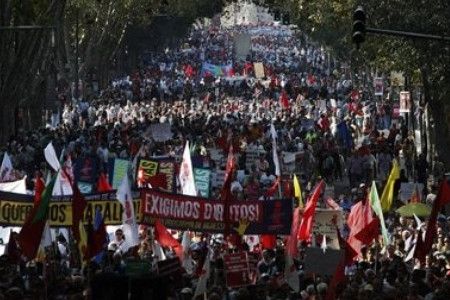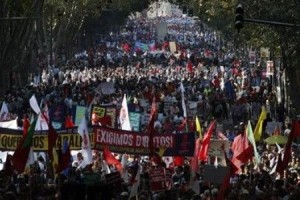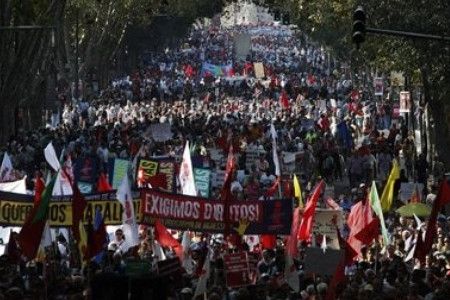 Portuguese pensioners have taken to the streets of the country's capital, Lisbon, to protest against the austerity measures imposed by the government.
Last month, Lisbon put the measures into effect as part of its 2012 budget in return for the 78-billion-euro bailout, by the EU and the International Monetary Fund (IMF), which saved it from bankruptcy.
The 2012 budget suspended holiday and year-end bonuses for pensioners and civil servants and further raised many taxes.
"The cost of living rises and the people can't stand it," the pensioners chanted as they carried banners reading, "No to the troika's theft," AFP reported on Saturday.
Troika refers to a commission of the European Commission, the European Central Bank, and the IMF, that have organized financial rescues of Greece, Ireland, and Portugal.
Through the austerity measures, the country is attempting to cut its budget deficit from nearly 10 percent of the gross domestic product in 2010 to 5.9 percent this year.
Portugal is the third country in the eurozone to seek a bailout after Greece and Ireland.
Portuguese Prime Minister Pedro Passos Coelho, who came to power in June, has said that the priority was to beat the debt crisis.