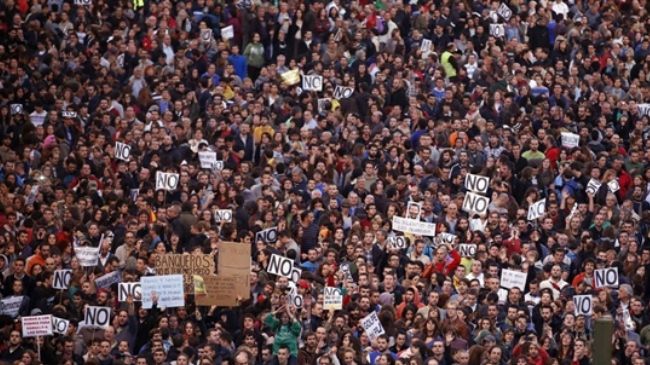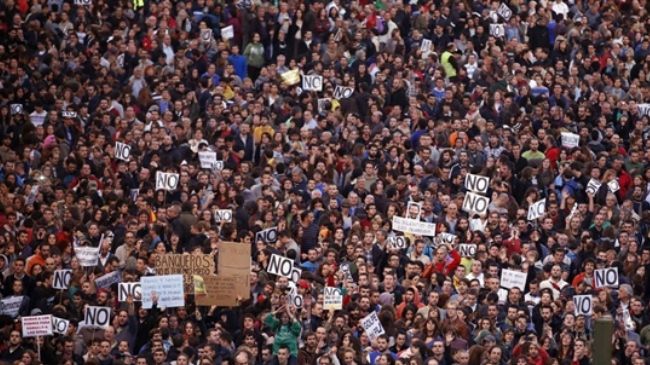 Thousands of union workers have taken to the streets in Portugal to protest against the country's budget plan for next year.
The demonstrators called on President Cavaco Silva to cancel the 2013 budget plan recently approved by the parliament.
They say the government should have been focusing on development and increasing salaries over the past two years, instead of implementing austerity measures.
Lisbon has been pressured to impose harsh austerity measures in return for a 102-billion-dollar (about 78-billion-euro) bailout it received in 2011.
Portugal has witnessed a 30-percent increase in taxes and its unemployment rate has also reached 16.3 percent.
The Portuguese government says the new budget will help the country meet the conditions imposed by its creditors, the European Central Bank, the International Monetary Fund, and the European Union, which are keeping an eye on Portugal's implementation of spending cuts and reforms required in return for the rescue package the country received last year.
Europe plunged into financial crisis in early 2008. The worsening debt crisis has forced the EU governments to adopt harsh austerity measures and tough economic reforms, which have triggered incidents of social unrest and massive protests in many European countries.