Economy
Presdient Rouhani urges cementing economic ties among CICA members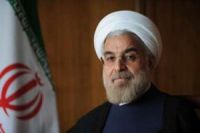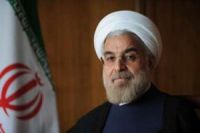 Iran's President Hassan Rouhani stressed that cementing economic ties among members of the Conference on Interaction and Confidence Building Measures in Asia (CICA) and making joint investments were most effective ways to promote regional convergence.
According to IRNA, President Rouhani made the remarks in an address to the opening session of the two-day CICA summit which started in Shanghai on Wednesday morning.
Stressing the need for CICA regional and trans-regional interactions, he outlined Tehran's views regarding various regional and international issues such as security, terrorism, human rights and cooperation among regional states.
President Rouhani underlined the need for promotion of regional security, stability and peace through further cooperation between CICA and other regional organizations such as the Economic Cooperation Organization (ECO).
CICA is an inter-governmental forum for enhancing cooperation towards promoting peace, security and stability in Asia.
CICA comprises Afghanistan, Azerbaijan, Bahrain, Cambodia, China, Egypt, India, Iran, Iraq, Kazakhstan, Mongolia, Pakistan, Palestine, South Korea, Russia, Tajikistan, Thailand, Turkey, the United Arab Emirates, Uzbekistan and Vietnam.
The idea of setting up such an organization was first proposed by the Kazakh President Nursultan Nazarbayev in 1992. The body officially convened in 1996.