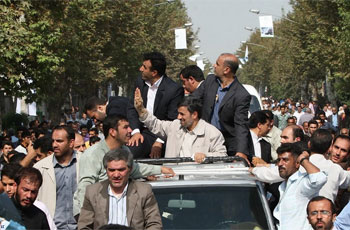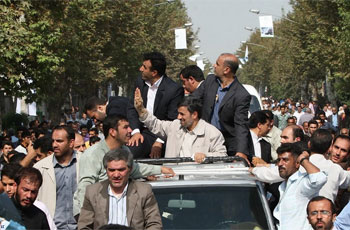 President Mahmoud Ahmadinejad arrived in Gorgan, capital of Golestan province in northern Iran for his third provincial tour of the area Tuesday.
The President, accompanied by members of his cabinet, was warmly welcomed by local officials.
Officials of Golestan province including Gorgan's Friday Prayer leader, the provincial governor and high ranking provincial officials accorded a formal welcome to the President.
During his two-day tour, the President will address local residents, elites, war veterans and families of martyrs.
The President and his cabinet will hold a session in the provincial capital to discuss the province's needs.
He made the initiative to visit different provinces since he took office in 2005 in order to bring closer the government to ordinary people.