Syria
President Ahmadinejad Asks for Stop of Gunfights to Restore Peace in Syria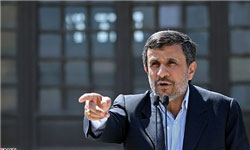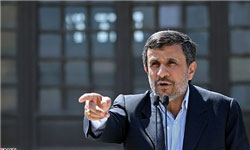 Iranian President Mahmoud Ahmadinejad on Sunday called for the cessation of hostilities and start of national understanding as prerequisite for free election and peace in Syria.
Ahmadinejad made the remarks while speaking to Iran's Ambassador to Syria Mohammad Reza Sheibani via video conferencing and during a ceremony to inaugurate major ITC projects, including the Europe-Persia Express Gateway (EPEG) fiber optic project, which links Germany and several other European states to Iran.
In his remarks, President Ahmadinejad expressed the hope that security, tranquility, unity and solidarity would be restored in Syria.
He also hoped for the stop of gunfights and end of violence so that national understanding and free election become possible in Syria and the ground would be paved for the reconstruction of the country.
Iran has always underlined the need for a diplomatic solution to the Syrian problem, and has recently intensified its diplomatic efforts to end the ongoing crisis in Syria.
Tehran will be hosting the meeting of the Friends of Syria in late May in a bid to find a peaceful solution to the ongoing crisis in the Muslim country.
Representatives of a number of foreign countries and international organizations will take part in the upcoming friends of Syria meeting in the Iranian capital.