Iran
Saudi Arabia
President Ahmadinejad attends congregational prayers at Prophet's Mosque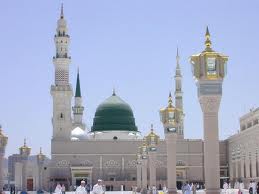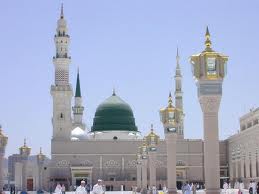 President Mahmoud Ahmadinejad on Monday took part at the noon and afternoon congregational prayers at Mosque of Prophet Mohammad (PBUH) in Medina.
Ahmadinejad visited the tomb of the Great Prophet and then those of the infallible household.
President Ahmadinejad has come to Medina to attend emergency meeting of the Organization of the Islamic Cooperation in Mecca expected to focus on the Syria conflict, on which Tehran and Riyadh have taken opposing sides.
Saudi Arabia hosts secretariat of the Organization of Islamic Cooperation, a 57-member pan-Muslim body.
OIC will hold emergency meeting on Tuesday and Wednesday in the Muslim holy city of Mecca.
"The world today is in a very sensitive situation," Ahmadinejad told reporters just before leaving Tehran.
"Different groups are at work and the enemies are actively pursuing their aims and a great deal of energy is being spent by Islamic governments and groups on arguing and confronting each other," he said.
"I hope that the summit will focus on increasing unity and lowering antagonism," he said.