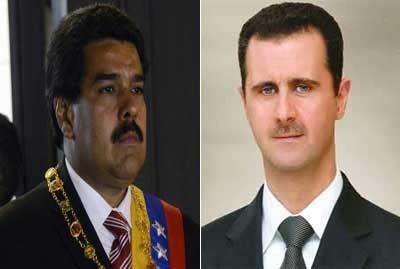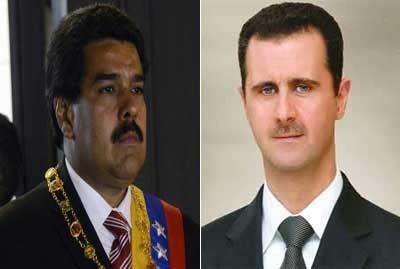 President Bashar al-Assad on Thursday received a telephone call from President Nicolas Maduro of Venezuela who expressed solidarity of the Venezuelan people and their support to Syria in the face of the war it carries on against terrorism.
During the phone call, the two Presidents exchanged viewpoints on the latest developments in Syria.
President Maduro renewed support for finding a political solution to the crisis in Syria, rejecting any form of foreign intervention, particularly the threats of launching military aggression on the Syrian people.
He affirmed that Syria's steadfastness, as people and army, is now changing the map of international balances.
President al-Assad, for his part, thanked President Maduro and the Venezuelan people for their stance in solidarity with the Syrian people, stressing that this stance boosts the fraternal, consolidated relations which gather the two friendly peoples who stand, each in its region, in the face of attempts to dominate the independence of the two countries' decisions.