Syria
President Assad Attends Eid Prayers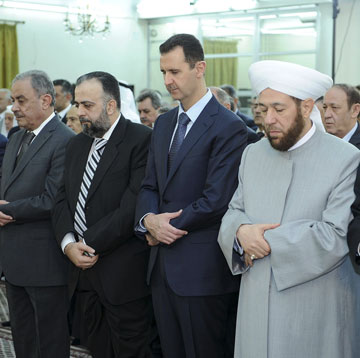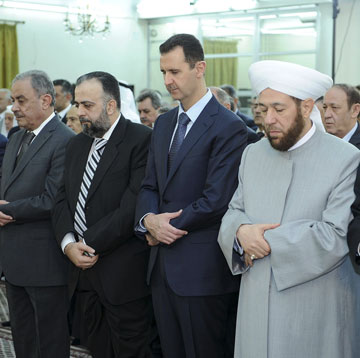 Syrian President Bashar al-Assad appeared on Friday performing the Eid prayers in the capital, as the truce brokered by UN envoy Lakhdar Brahimi started.
State television showed Assad, smiling and seeming relaxed, at a mosque in Damascus.
In a sermon at the prayers, Imam Walid Abdel Haq called on Syrians to "stop quarrelling because you are all brothers."
"Do you not see what has been happening for two years in the country, the destruction and death? Stop this," he said.
"Syrians must return to God to defeat this sectarian discord that they are trying to create in Syria. We must ourselves create a new Middle East and not the one trying to be imposed… by the enemies of Islam and of Syria," Imam Abdel Haq added.
After the prayer, Assad was shown spending time with other worshippers, greeting and chatting with some of them.