Syria
President Assad: Both Syria, North Korea Standing against Imperialist plots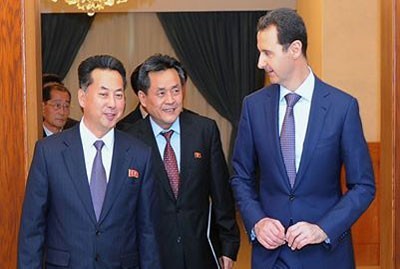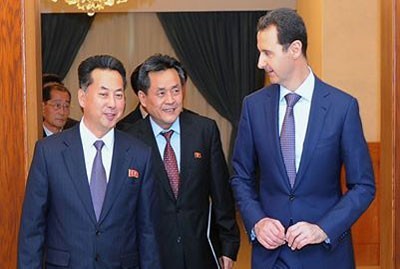 President Bashar al-Assad stressed that both Syria and the Democratic People's Republic of Korea (DPRK) have been on the same footing, standing against the imperialist plots.President Assad receiving the Korean delegation
As he received a Democratic Korean delegation headed by Minister of Foreign Trade Ri Ryong Nam, president Assad highlighted the need for boosting the historical ties binding Syria and DPRK as both countries have been for years undergoing all forms of siege and pressure, official news agency reported on Thursday.
The Syrian leader said both countries have been on the same footing, refusing to bow to pressures, rejecting subordination, sticking to sovereignty and independent decision and standing against the imperialist plots targeting the interests and capabilities of the peoples in their two regions.
The meeting tackled the common desire to build on and develop the solid friendship relations between Syria and Democratic Korea, SANA reported.
For his part, the North Korean minister affirmed that his country will continue to stand by the Syrian people in the face of the unjust war waged against them.
He hailed the Syrian people, saying they are able to achieve victory and rebuild a free prosperous Syria.