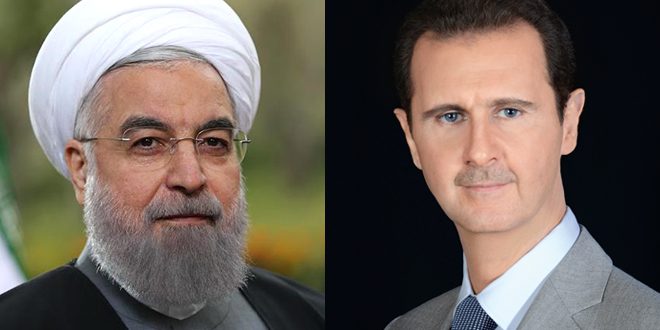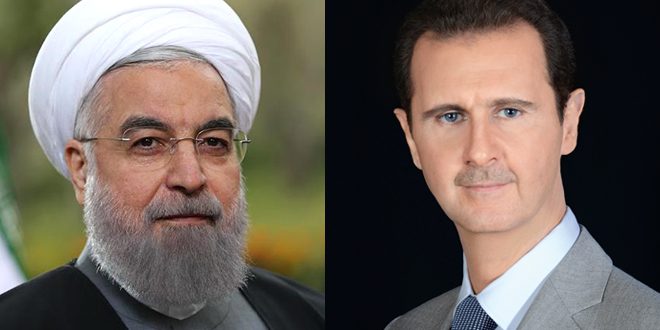 President Bashar Al-Assad stressed that Syria after the tripartite aggression by the US, Britain and France is more determined to wipe out terrorism.
As he received a phone call from his Iranian counterpart, Hasan Rouhani, Assad said that Western country launched the aggression after realizing that they had lost control of the situation in Syria.
"They (West) realized that they have lost reliability in front of their people as the terrorists have failed to achieve their goals," President Assad told Rouhani.
"This aggression will make Syria and its people more determined to confront and wipe out terrorism," the Syrian leader added.
For his part, Rouhani strongly condemned the tripartite aggression, voicing the Islamic Republic firm stand by Syria, its leadership and its people.
Rouahani also voiced confidence that the aggression won't broke the will of the Syrian people.