Syria
President Assad Visits Damascus University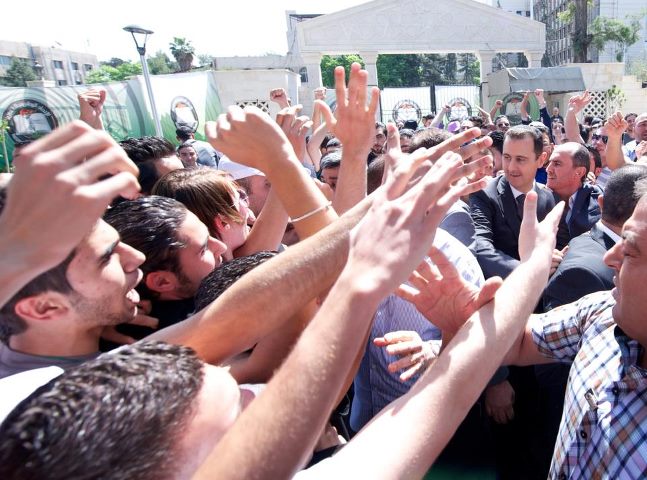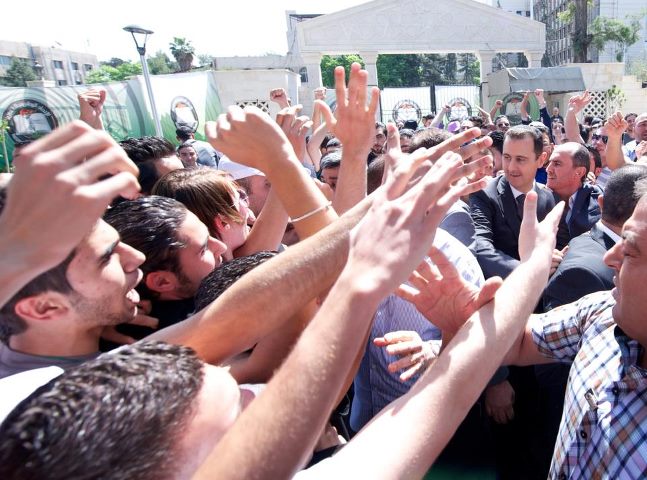 Syrian President Bashar al-Assad participated on Saturday with thousands of students in the inauguration of the memorial of Syrian Universities' martyrs at Damascus University.
A photograph posted on al-Assad's Facebook page showed him surrounded by bodyguards as young men, who appeared to be students, waved at him.
Last Wednesday, al-Assad visited a Damascus power station to mark May Day, according to the media.