Syria
President Assad: 'White Helmets' to Lay down Arms or Be Killed, The Goal Now Is Idlib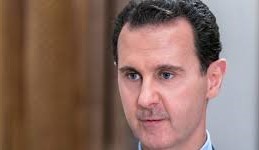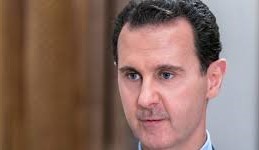 Syrian President Bashar Al-Assad said members of the so-called White Helmets are practically terrorists and will be given the same choice as others: lay down their weapons and invoke amnesty or be killed.
Talking to Russian journalists on Thursday, the Syrian president stressed there is no such legitimate organization as White Helmets.
"The fate of White Helmets will be the same as any other terrorist. They have two choices: to lay down their arms and use the amnesty we have offered over the last four or five years, or be killed like the other terrorists," Assad said.
"It's a mask, a mask for Al-Nusra (an Al-Qaeda affiliate)," he said.
"You have videos and photos of this group's members holding swords and celebrating the death of Syrian soldiers."
"What more evidence do you need that they are not a humanitarian organization, but a mask used by Al-Qaeda?" Assad said.
The self-styled rescue organization operates only in areas of Syria under control of foreign-backed militants. They have been key witnesses to claims of Syrian atrocities, including allegations of chemical weapons use, that have been used as pretext for attempted intervention by Western powers.
Last week, the Zionist entity evacuated a number of "White Helmets" from the militant-held territory in Daraa ahead of the advancing Syrian forces.
On the other hand, the Syrian leader told reporters that after eliminating the terrorists' pockets in Deraa, the Syrian army is setting its sights on the militant stronghold of Idlib.
"Our goal now is Idlib, but not only Idlib," he said. "There are territories in the east of Syria controlled by various groups. A little bit is held by IS, and some by the Al-Nusra Front and other militant formations."