Iran
President: Economic problems can be overcome through unity, efforts, hope in future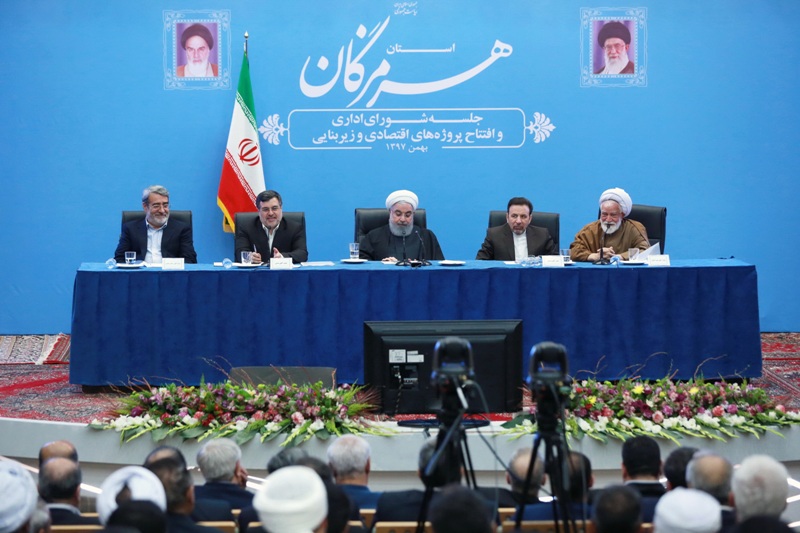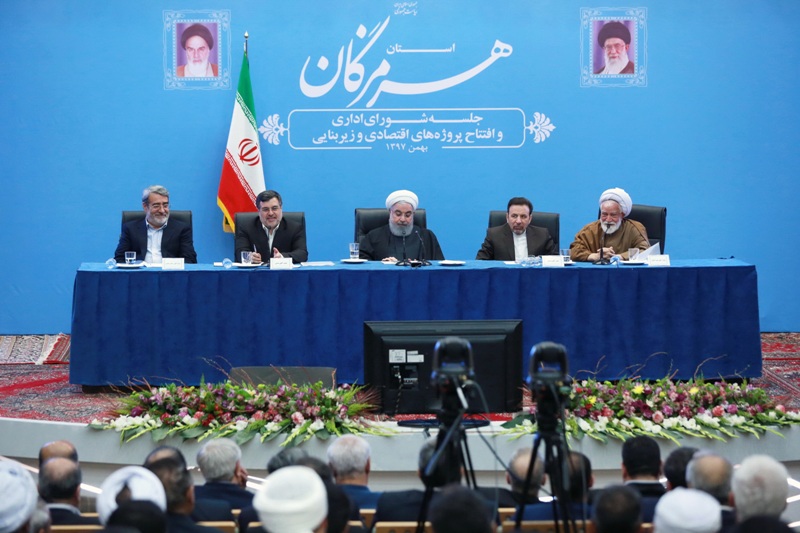 President Hassan Rouhani said on Sunday that today an economic war has been imposed on the country and no doubt that the problems will be solved through unity, endeavors and hope in future.
Addressing a gathering of Hormuzgan province's officials, he added, "When in war, we cannot abandon the war and the country's independence and think about trivial things."
"If we want to be victorious against the arrogant powers and maintain our independence, we should stand united," he said.
The Iranian nation has found out the right way, that's to say safeguarding Islamic Revolution's objectives and ideals.
"We will surely overcome the problems and they will not be able to bring us to knees," Rouhani said, noting that if the government is left alone, it will not be able to solve them.
The government and the people together will solve all the problems, he said.
Noting that Iran has in a year gained victory three times against the US, as one of them occurred recently and nine international judges voted for Iran, unprecedented move in the history of the country. This reveals that all the legal experts and diplomats are working hardly.
EU's opposition to leaving the JCPOA in defiance of the US' will is another success for Iran, he said.