Iran
Economy
Middle East
President: Iran saw 40% rise in exports despite sanctions
Iranian President Ebrahim Raeisi has said that Iran witnessed a rise of 40% in its exports in the past year and a 13% growth in non-oil exports this year, despite the ongoing US sanctions.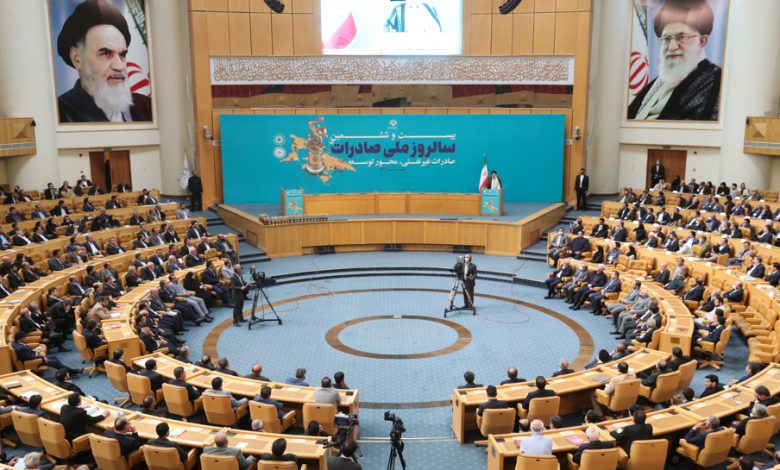 Raeisi said that the Iranian nation, just as it excelled in the Imposed War, will also win and excel in the sanctions war with the participation of economic actors and producers.
"Exporters and producers are the officers of the sanctions war, and they should strive to win this battle," the president said at a ceremony on National Day of Export on October 21, noting that all efforts should be taken towards production and development of basic technology.
"The committees that work for the growth of exports and removing the obstacles facing exporters should pay more attention to the views and opinions of exporters than others," he added.
Last year's 40% growth in exports is an indication of economic practitioners' determination to promote exports, despite the harsh US sanctions which are imposed to prevent the country from achieving any growth and force it into being a consumer country, Raeisi said.
"The imposition of sanctions on the Islamic Iran is all for the country not to grow, not to produce and export, not to be productive and to be a consumer," he further stressed.
"This year, all our efforts should be made towards achieving growth in production, especially knowledge-based and technology-based production," he said, in reference to the naming of this year by the Leader of the Islamic Revolution.
The president further pointed out that "only then we will witness a real growth, an increase in production, the elimination of unemployment and the production of goods in the region and the world."
Commenting on the expansion of economic relations with the regional countries, Raeisi said, "We must revive Iran's share in the economic interactions of the region, including in the transit of goods, monetary and financial circulation and other economic fields."
Raeisi said Iran's rivals do not want the country to prosper.
"They officially say this and act on it. Wherever Iranian economic actors are present and want to market and offer goods, [rivals] create obstacles so that these goods do not have a market. This is a war of wills," he explained.
The president also described the connection with the economic infrastructures of the Shanghai Cooperation Organization and the removal of obstacles to relations with neighboring countries as good news for the country's economy and progress.
Iran's National Day of Exports was celebrated on Sunday in a ceremony attended by a number of senior officials.