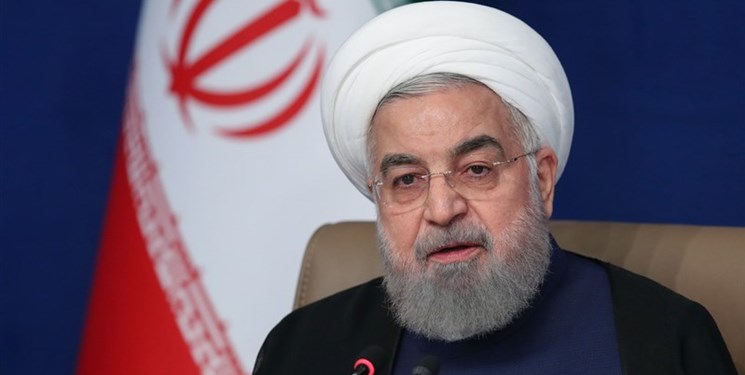 Iranian President Hassan Rouhani vowed to continue efforts to further increase production in the Persian New Year (started on March 21) to materialize the Leader's guidelines.
The government will continue surge in production to achieve the goals set for the New Year, President Rouhani said, addressing the inauguration ceremony of 39 national projects in trade and economic zones in different parts of the country on Thursday.
He added that the government in the remaining days in office will turn the name of this year from word to action.
Touching upon inauguration of the projects across the country, the president said it is an indication of defeat of enemies' sanctions.
Rouhani also said that export of a major part of Iran's crude oil will take place from terminals of Persian Gulf and Oman Sea in the new Iranian year.
The president described Goureh-Jask crude oil pipeline, which will transport main part of Iran's oil through southern waters, as a giant project in Iran's history.
The 1,000-km Goureh-Jask crude oil pipeline increases the transport capacity to one million barrels a day in Southern Iran, Oil Minister Bijan Zangeneh said in June, 2020.
Supreme Leader of the Islamic Revolution Ayatollah Seyed Ali Khamenei in a message on the occasion of the Persian New Year stressed the need for surge in production, government's support for producers and removing obstacles in the way of domestic production.
In his message on Saturday, he described the (past Iranian) year 1399 as the year of manifestation of the Iranian nation's capabilities both in face of COVID-19 virus and in confronting the enemy's maximum pressure.
"Today the enemies openly acknowledge that the 'maximum pressure' has failed," he stated.
Leader of Islamic Ummah Imam Sayyed Ali Khamenei underlined that the slogan of the New Year is "Production: support and removing obstacles".