Latin America
President Maduro rips Trump's puppet Bolsonaro for openly promoting coup in Venezuela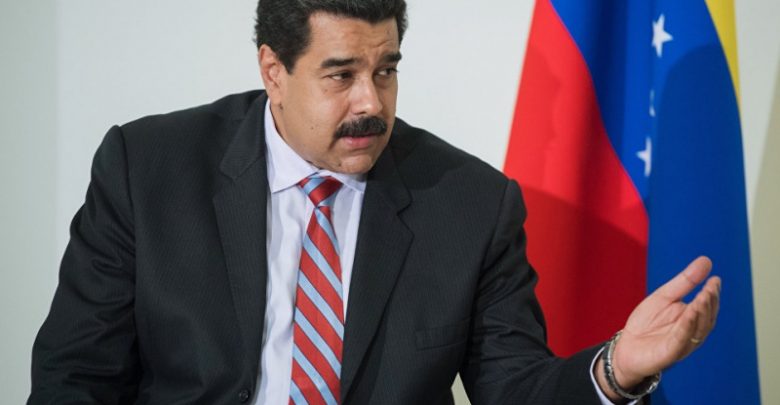 Venezuelan president Nicolas Maduro has compared Brazilian counterpart Jair Bolsonaro to Nazi dictator Adolf Hitler, after Brazil's new head of state suggested that he was working with the United States to lay the grounds for a military coup in neighboring Venezuela.
During an interview with the main Brazilian radio station, Jovem Pan, Bolsonaro made no effort to hide the fact that his government was working with the administration of US President Donald Trump to bring down the elected government of Maduro.
"It is our intention and that of the Americans that there is a rift in the army, because it is they who still support Maduro," Bolsonaro said Friday. "It is the armed forces that decide whether a country lives in a democracy or in a dictatorship."
Maduro reacted to the remarks by calling on the Brazilian military to take action against Bolsonaro, whom he described as a "fascist pigeon" and a "Hitler imitator."
"I call on the military forces of Brazil to cut off the madness of Jair Bolsonaro and his threat of war against Venezuela," he added.
In an apparent break from his boss, Brazilian Vice President Hamilton Mourao said he was not supporting a military intervention to solve the political crisis in Venezuela.
This is not the first time Maduro is comparing Bolsonaro to Hitler. He called the far-right president as "the Hitler of modern era" in January, when Brazil sided with the Trump administration in recognizing Venezuelan opposition figure Juan Guaido as the "interim president" of Venezuela while Maduro's elected government was in place.
Guaido plunged Venezuela into political turmoil by rejecting the outcome of the May 2018 election, which saw Maduro win a second six-year term. Guaido, who served as the head of the national assembly, has called on Maduro to step down, accusing him of "usurping power."
Bolsonaro, who is also known as "Trump of the tropics," met his American counterpart in Washington in March. During the meeting, Trump reiterated that he kept "all options"on the table to topple the socialist government of Maduro, including military action.
Besides open threats of war, Washington has also imposed economic sanctions on the oil-rich country. Earlier this year, it confiscated Venezuela's state oil assets based in the US to channel them to Guaido.
Maduro has blasted Trump for adopting an "extremist, unwise and improper" position against Venezuela, saying that Washington has never been concerned with "democracy" or "humanitarian crisis" in Venezuela and is rather eyeing the country's wealth and rich energy resources.
On Friday, US Secretary of State Mike Pompeo defended sanctions on the South American nation, saying during an event in Chilean capital Santiago that America would not "quit the fight" against Maduro.
Earlier in the day, the US Treasury Department's Office of Foreign Assets Control announced sanctions on four shipping companies and nine ships transporting oil from Venezuela.
The Treasury said in a statement that Venezuela's oil sector continued "to provide a lifeline to" what the department called "the illegitimate regime" of Maduro.