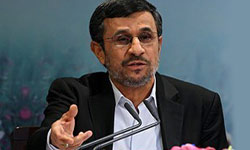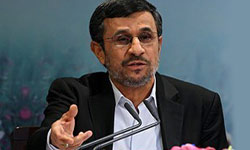 Iranian President Mahmoud Ahmadinejad underlined Tehran's determination to promote its rank in global economy, saying that the country enjoys the capability to stand among the top 8 world economies in the next few years.
"The economy of Iran has the capability to become the 7th or 8th largest world economy in 15 years," Ahmadinejad said in an economic conference here in Tehran on Monday.
"The volume of our economy amounts to hundreds of billion dollars and our imports are only $60bln. This $60bln is a very meager number for our economy and we have the ability to have $60bln of non-oil exports," he added.
He voiced confidence about Iran's continued economic growth, and noted, "I am strongly optimistic about the future of Iran's economy."
Iranian economic officials say that Iran has managed to export over 1000 types of indigenously manufactured goods to many countries although it has been targeted by the western sanctions.
"Our exporters export 1,050 types of Iranian goods to over 151 countries even as we are under tough sanctions," Deputy Head of Iranian Chamber of Commerce, Industries, Mines and Agriculture Mohsen Jalalpour said in December.
Iranian officials have on repeated occasions reiterated that the US-led western sanctions on the country have positively influenced Iran's economy.