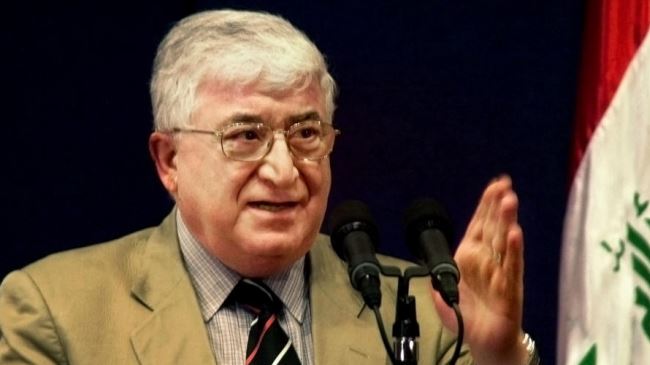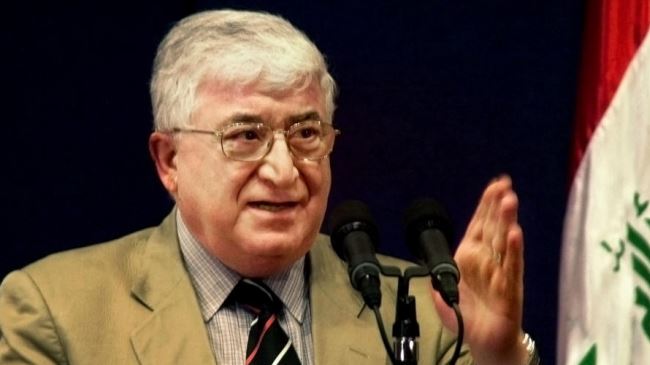 Iraqi President Fouad Massoum has voiced regret over Iran's absence in an international conference to discuss the battle against ISIL Takfiri terrorists in Iraq.
Massoum made the remarks in an exclusive interview with the Associated Press on Sunday.
The five permanent members of the United Nations Security Council and Arab countries will take part in the 26-nation conference, scheduled to take place in Paris on Monday.
Other reports put the number of participants at more than 30.
Massoum also said it was "not necessary" for Egypt, UAE, or Saudi Arabia to take part in any airstrikes against the Takfiris.
Some Arab states have offered to carry out airstrikes against the ISIL, the report quoted a US State Department official as saying.
The Iraqi president had earlier called for Iran's participation in the international conference.
On Friday, US President Barack Obama said that the United States is assembling an international coalition with the goal to "snuff out" the ISIL terrorist group, adding that such extremist groups have "no place in the 21st century."
The Islamic Republic of Iran has repeatedly voiced support for the Iraqi government since it began fighting against the terrorists.
Tehran has also censured Washington for conducting airstrikes on the ISIL in Iraq only after its interests were threatened by the militants.
Iraq has been fighting the ISIL terrorists since they took control of Mosul on June 10. The takeover was followed by the fall of the city of Tikrit, located 140 kilometers (87 miles) northwest of the capital Baghdad. The control of Tikrit was later retaken by the Iraqi army.
Senior Iraqi officials have blamed Saudi Arabia, Qatar, and some Persian Gulf Arab states for the growing terrorism in their country.
The terrorist group has links with Saudi intelligence and is believed to be indirectly supported by the Israeli regime.