Egypt
President Morsi will not attend D8 summit in Islamabad, monitor the Hamas-israel ceasefire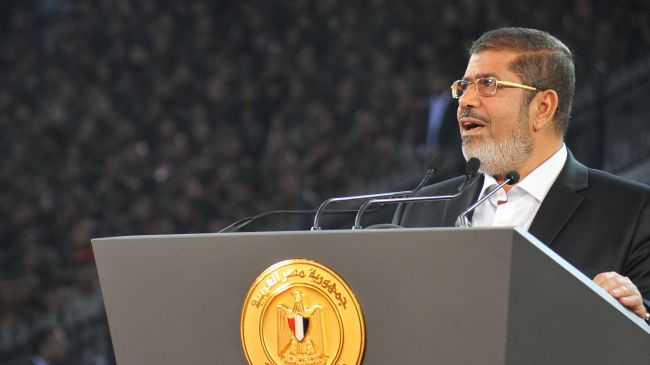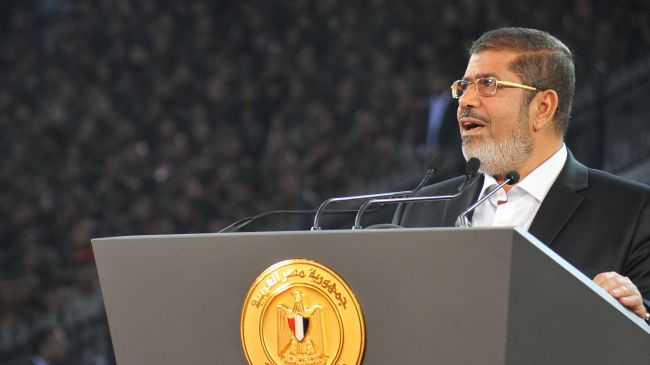 Egyptian President Mohamed Morsi will not attend the Developing Eight (D8) summit in Pakistan, and will stay in Cairo to monitor the Egypt-mediated ceasefire that brought an end to the recent Israeli war on the Gaza Strip.
Morsi said he wanted to stay in Egypt to monitor the truce between the Tel Aviv regime and the Palestinian resistance movement Hamas, Egyptian state TV said on Thursday.
Pakistani officials have also confirmed the news, saying Egyptian Vice President Mahmud Mekki arrived in Islamabad instead.
"The Egyptian vice president is representing his country at the summit on behalf of President Morsi, who is not coming," a Pakistani official said, adding that they did not know the reason for the change of plan by the Egyptian president.
The D8 group comprises Iran, Turkey, Malaysia, Pakistan, Nigeria, Egypt, Bangladesh and Indonesia.
The group, with a population of one billion people, has a combined market value of one trillion dollars. The D8 is determined to boost its trade volume to 500 billion dollars by 2018.
The Israeli regime and Hamas reached an agreement on the Egypt-mediated ceasefire on Wednesday.
Over 160 Palestinians, including women and children, were killed and about 1,200 others were injured in the Israeli attacks on Gaza that were carried out during the eight-day period of November 14-21.
In retaliation, Palestinian resistance fighters fired rockets and missiles into the Israeli cities, killing at least five Israelis, including one soldier.