Iran
President Rouhani: Iran, Azerbaijan No Threat to Each Other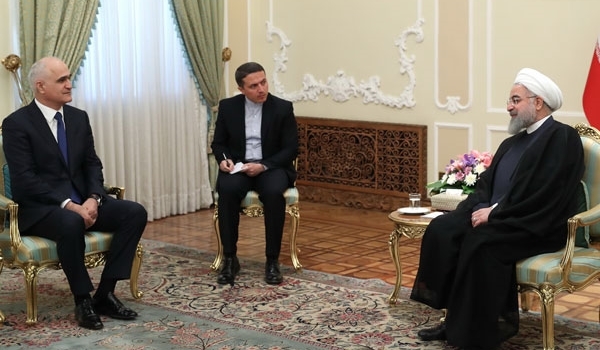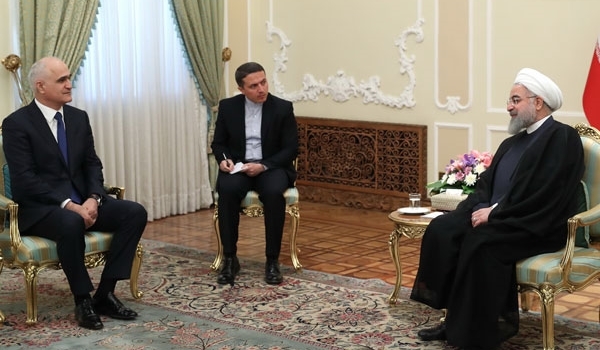 Iranian President Hassan Rouhani underlined the importance of stability and security in Azerbaijan, adding that Tehran and Baku will never pose any threat to each other.
"We consider spread of stability and security in the Republic of Azerbaijan in line with consolidation of our stability and security," President Rouhani said in a meeting with Azeri Economy Minister Shahin Mustafayev in Tehran on Tuesday.
"The Islamic Republic of Iran and the Republic of Azerbaijan have and will never be a threat to each other," he added.
President Rouhani also stressed the necessity for the further development of economic relations between the two countries, adding, "Iran and Azerbaijan could become a highway to link different parts of Asia and Africa to Northern Europe."
Iran and Azerbaijan have increased efforts in recent years to forge closer partnership in various areas.
In February 2016, Azeri President Ilham Aliyev paid an official visit to Tehran, during which the two sides signed eleven memoranda of understanding and agreements to promote mutual cooperation in a range of fields.