Iran
Economy
Middle East
President Rouhani: Iran Biggest Exporter of Gasoline in Region
Iranian President Hassan Rouhani said on Wednesday that the country is now a major producer and exporter of gasoline and railway tracks in the region.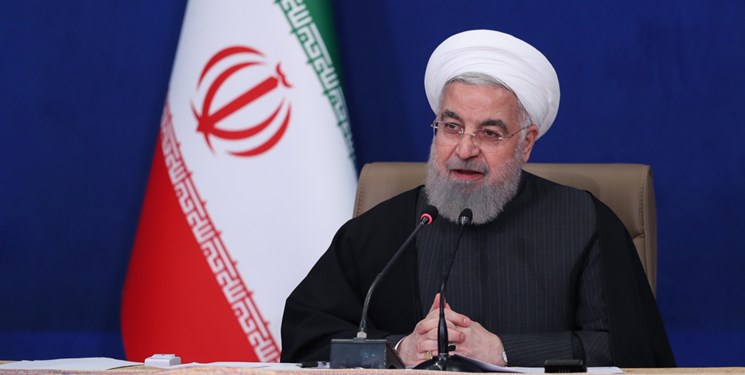 "Today, we have turned into the biggest exporter of gasoline in the region. Today, we have turned into the biggest exporter of railway tracks. One day we imported railway tracks but today, we are a producer," President Rouhani said, addressing a cabinet meeting in Tehran.
He also referred to the successful production of coronavirus vaccine in Iran, and said, "We will have better weeks ahead with continued vaccination in the country. We will control the disease and virus by the end of this government. We will see a big development in the production of domestic (coronavirus) vaccine with a very good move."
Data provided by Iran's Customs Administration (IRICA) in April showed a five-fold hike in the value of the country's gasoline exports in one year (ended March 20).
According to the IRICA figures, Iran earned $2.913 billion in the previous Iranian year, showing a nearly 5-fold increase compared to the year before.
The volume of the shipments also rose by over 618 percent to 7.8 million tons over the same period, according to the IRICA figures.
It was announced in early October 2020 that Iran exported a considerable amount of gasoline in the five months to August 21, 2020.
The report said that gasoline sales increased to over $1 billion in the first five months of the current calendar year.
It added that gasoline topped the list of non-oil commodities exported by Iran over the five-month period as it accounted for 7.37% of all revenues gained from the shipments.